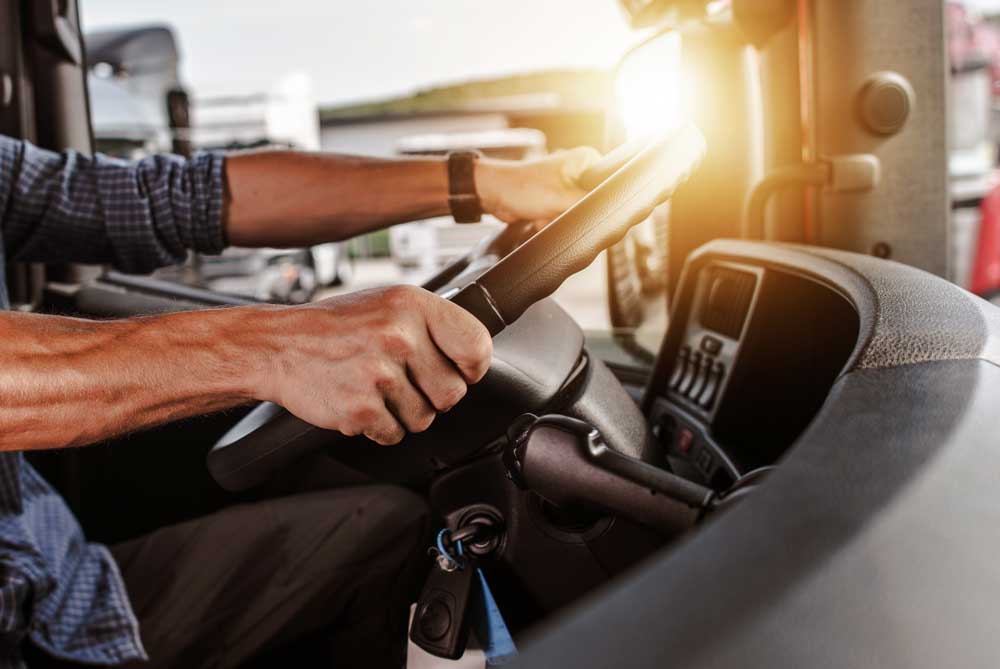 Whether you're an owner-operator or you run a small-to-midsized transportation company and have payroll to cover, trucking and freight bill factoring may be your ideal cash flow accelerant. Not only does it give you immediate cash for your unpaid freight bills so you can cover expenses and grow, but it also does so without putting your transportation business in debt.
Below, we'll break down how freight factoring works, its benefits, qualifications, and what the application process is like, so it's easier to decide if it's the right choice for you.
How Freight Factoring Works for Carriers
Sometimes referred to as transportation factoring or trucking factoring, freight factoring is the process of selling a freight bill of lading or outstanding invoice to a third party known as a factoring company. Instead of waiting 30, 60, 90, or more days to get paid after completing a load, the factoring company pays you right away, accelerating your cash flow.
While freight factoring companies differ somewhat in their terms and processes in their factoring agreements, it usually works like this:
1. Accept work and complete the load as you normally would.
2. Submit the unpaid invoice to your factoring company.
3. Get paid 70-80 percent of the invoice's value right away.
4. Keep moving forward. Your factoring company waits for payment from your shipper.
5. When your shipper pays the factoring company, you receive the remaining balance minus a nominal factoring fee.
Benefits of Freight Factoring Extend Beyond the Immediate Cash Flow Boost
Many trucking companies factor invoices purely because it accelerates cash flow enough that they can avoid taking out a business loan or help fill gaps in working capital, but the benefits extend far beyond this.
Easy Qualification: Whereas most business lenders are focused on your credit score, freight factoring companies are focused more on your shippers' credit history to determine the risk of non-payment since they're the ones paying the bill. This makes it easier for you to get funding even if have bad credit.
Flexible Funding: You can often choose which invoices to factor. Send in one bill of lading or send them all. Factor just once, only during slow periods, or continuously. This concept, known as "spot factoring," tends to be the norm, but always confirm that your agreement doesn't relate to "contract factoring," in which all invoices must be factored.
Managed Collections: With the factoring company managing your collections, you're free to focus time and other resources on other areas of your freight business.
Customer Service: It's worth noting that freight factoring companies specialize in accounts receivable, so they usually create a streamlined payment process that makes tracking and paying their invoices simple and improves their experience.
Credit Checks: Freight factoring companies will typically run credit checks for your shippers on your behalf to determine any credit risk and to ensure they're creditworthy before accepting invoices. You can use the details you learn to make informed decisions about who you'll work for and how much credit you're willing to extend, even when you're not factoring a specific invoice.
Growth Opportunities: Freight factoring is ideal for growth-minded businesses. You can use your cash to cover immediate expenses, such as fuel and upkeep, or apply it to areas like marketing and equipment that can help you expand.
No Debt: Unlike most financial solutions, e.g., bank loans that leave your company with debt you have to pay back, freight factoring is debt-free. It doesn't generally prevent you from using other financial services alongside it, and it doesn't increase your debt ratio, so it can help you work toward better credit as well.
How to Qualify for Factoring for Trucking Companies
Most trucking companies qualify for freight factoring. A few things you'll need to have when you apply include:
Credit-worthy shippers
Unpaid freight bills or invoices
A business bank account
Articles of incorporation
A tax ID number
Personal identification
Common business documents
Freight Bill Factoring Rates and Terms
Rates will vary from one freight factoring company to the next and will typically range from one to five percent of the total freight bill per 30 days. A few additional considerations involved in calculating your rate are outlined below.
Monthly Freight Bill Volume: The volume of your freight bills is typically examined in terms of the total dollar amount you factor. The more you factor, the lower your rate will generally be.
Shipper Base: It's statistically riskier to have all or most of your money tied up with a single shipper or even just a few than it is to have a larger client base. For that reason, you'll generally pay lower rates if you serve multiple shippers.
Amount Desired: As noted earlier, you can usually get anywhere from 70 to 80 percent of the freight bill advanced to you. You may pay more if you're requesting more.
Speed of Payment: It's typical for freight factoring companies to pay within a couple of days of you submitting the freight bill. However, some offer ACH for same-day or next-day funding too.
Net Terms: The net terms offered on your invoice will impact cost too. For example, you'll generally pay more if your shippers have 60 or 90 days to pay than you will if they pay in 30 days.
It's also worth noting that some freight factoring companies charge additional fees for things like administration, account setup, termination, or invoice submission. Always check with the company you're contracting with to confirm their fees before you sign.
Where to Get Factoring for Your Trucking Business
Banks don't usually offer freight factoring programs because they're geared toward lending larger amounts and charging interest. Businesses in the trucking industry will need to work with an alternative financing provider or dedicated freight factoring provider like Viva if they want to factor.
Viva Offers Additional Benefits for Freight Companies
Viva got its start funding the transportation industry, so our factoring services go above and beyond to help trucking companies grow. The benefits of our freight factoring services include:
Low Rates: Qualifying clients start as low as 0.75 percent.
High Cash Advances: You can request up to 100 percent of the freight bill as a cash advance, minus the factoring fees.
Fuel Cards: Get discount rates for fuel and control costs with Viva's fuel card program for truckers.
Fast Funding: Tap into same-day funding to accelerate your cash flow even more and receive payment for your unpaid invoices in as little as one business day.
Scalability: Viva grows with you by allowing you to quickly expand your factoring lines as your needs grow.
24/7 Access: Freight brokers can view and monitor their account at any time with an online Customer Account Portal.
Fast and Easy Approval: We make it easy to get started factoring with a streamlined process.
Request a Quote from a Leading Freight Invoice Factoring Company
Serving the transportation industry since 1999, Viva has funded more than one billion dollars to business owners just like yourself. With our trucking factoring services, we offer higher rates for your invoices with no hidden fees. If freight bill factoring services sound like the ideal way for you to accelerate your cash flow and grow, connect with us. Click here to request a complimentary rate quote.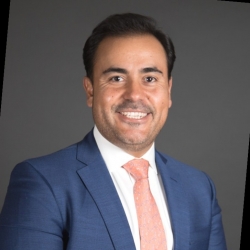 Latest posts by Armando Armendariz
(see all)