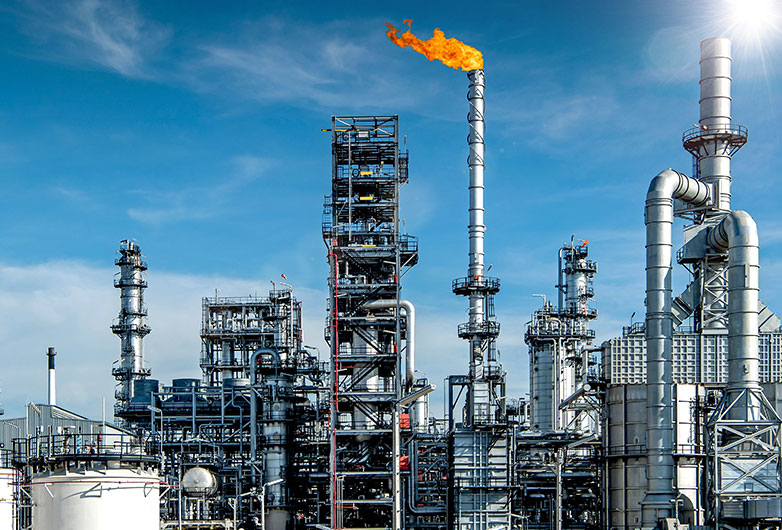 With 20 years of experience as an oilfield factoring company, Viva Capital understands the unique aspects of invoice factoring in the Oilfield Service Business industry and that the potential growth of your company is limitless, so we are here to grow with you.
Viva Capital has a long history with Oilfield Services and is geographically located near many key cities within the Permian Basin. With our background in banking, we understand the challenges of getting bank financing and the benefits of factoring.  We know you need working capital fast, whether for equipment, fuel, or just to get your employees paid. Viva Capital can evaluate your company's needs and provide you with a solution to grow without leverage.  We are uniquely set up to efficiently manage your back-office and collection needs so that you are focused on growing your company. 
What are the Benefits of Oilfield Factoring?
One of the main benefits of oilfield factoring (also known as oil and gas factoring) is that businesses that don't qualify for traditional bank loans can quickly get approved for factoring since factoring companies are only interested in the credit history of your customers and not your business.
Generally speaking, Oilfield companies have to wait 30 days or longer for their slow-paying customers to pay them. Factoring addresses this 'waiting problem' by supplying immediate cash to the client. Rather than waiting for the invoice payment to show up or worrying about cash flow, business owners can focus on the integral parts of the business.
What We Offer
We factor a wide range of Oilfield Services Companies. Included but not limited to companies that provide infrastructure construction, rig/site preparation, disposal, sand, water haulers, and pipeline services:

Low Rates
Save more with competitive rates that start as low as 0.75% for qualifying clients and can be prorated.

Quick Funding
Speed your cash flow even more with same-day funding.

Additional Services
Take advantage of debtor credit checks and collection services.

Seasonality Services
Get the help you need managing seasonal ups and downs.

High Advance Rates
Receive up to 100% advance.



Quick Setup Time
Begin factoring quickly with our streamlined setup process



Expanding Opportunities
Quickly expand factoring lines as your company's needs grow.

Customer Portal
Access your account 24/7 through your personal Customer Account Portal.
We are here to factor your company's accounts receivables so that you can put to work your flatbeds, vacuum trucks, belly dumps, and pulling units. Maintaining solid cash flow is crucial in growing your business so that you can keep up with the demands of the oil & gas industry. With same-day payment, we are here to get you the money you are owed faster.
In addition to invoice factoring, we offer a flexible array of alternative funding options to assist you with additional investment needs that may arise. We understand the value and need of being able to quickly finance equipment for your business —unlike banks—and can offer a financing package that will fit your company's needs.

Why Viva Capital?
We strive to make the process as simple as possible. Not only on getting you cash quickly but also on providing support in handling all your back-office and collection needs. We understand that you and your team are focused on the field operations and may not have time to spend in the office dealing with your receivables. Collections can be time-consuming and expensive. So, let Viva Capital Funding support your business and get the financing you need so that you can focus on growth and getting the most profit out of your business.
If you want to hear more about oilfield factoring or take the next steps, contact Viva Capital Funding today!