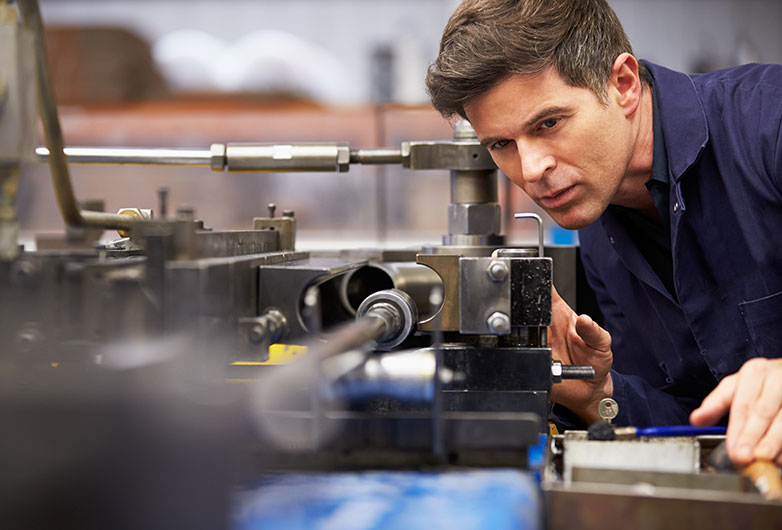 What is factoring for manufacturers? Factoring for manufacturing companies is the practice of selling your company's outstanding invoices to a factoring company in order to streamline your company's supply chain and accelerate your company's cash flow.  In short, we buy your unpaid invoices, and that same day you have your cash from that invoice. 
Benefits of Using Invoice Factoring Services For Manufacturers
Due to the ongoing need to buy materials, keep production moving, and pay worker wages, many businesses in the manufacturing industry are looking for solutions to maintain adequate amounts of cash on hand to cover these expenses.
Rather than face a cashflow struggle, many companies turn to a factoring organization, like Viva Capital Funding, to ensure they have the necessary funds to operate day-to-day and avoid any supply chain delays.
Accounts receivable factoring is different from a bank loan in that it turns your existing receivables into cash. This allows your company to meet your operating expenses immediately rather than waiting for a traditional loan.
The Process of Invoice Factoring for Manufacturing Companies
After your company delivers the goods or services to your client and generates an invoice for those goods or services, you'll then submit your invoice to Viva Capital. Our team will then verify the details of the invoice. Within that same business day, you will receive a cash advance of up to 90% of the invoice value.
Viva only receives a small factoring fee for our service, and then when your customer pays the full invoice amount, you will receive the balance.
More Advantages of Using a Manufacturing Factoring Company
Many business loans taken through traditional lenders such as banks take 60, 90, or even 120 days for approval, and with many limitations and restrictions tied to that loan. However, with our factoring service, you can receive fast payment within 24 hours that does not lead to any debt on your balance sheets.
Through factoring, you can grow your business at a much faster rate and also cover expenses such as paying suppliers or employees. Speed is the name of the game. Scaling becomes a much more realistic scenario when you can have the funds to move forward with your next project without waiting for the payment on a completed project.
For manufacturing businesses that often need to get projects completed quickly and move on to the next one, factoring can give you a clear advantage over your competition.
In addition, we understand the needed flexibility that helps your company get the cash it needs to continue to operate and achieve the next level of growth. This is why we offer additional services besides factoring, including equipment financing, asset-based lending, and other short-term loan options.
Who Uses Manufacturing Factoring?
Anyone from small manufacturers to established corporations can reap the benefits of utilizing factoring.
It is the ideal solution for manufacturing companies experiencing cash flow constraints due to payment delays from customers and for those businesses who wish to undertake rapid growth in a short period of time. Also, some companies don't qualify for conventional loans due to the limited amount of time they've been in business or a bad report from a credit check. Factoring companies, however, are more concerned with your client's credit history than your business or personal credit score. For newer businesses, factoring can be a game-changer.
Factoring can benefit companies manufacturing in many industries, including:
Chemical
Textiles
Food and Specialty Foods
Paper
Packaging
Metal
Equipment
Electronics
Machining
And many more
If you want to see how your manufacturing company can benefit from the positive cash flow manufacturing factoring provides, contact Viva Capital Funding today.