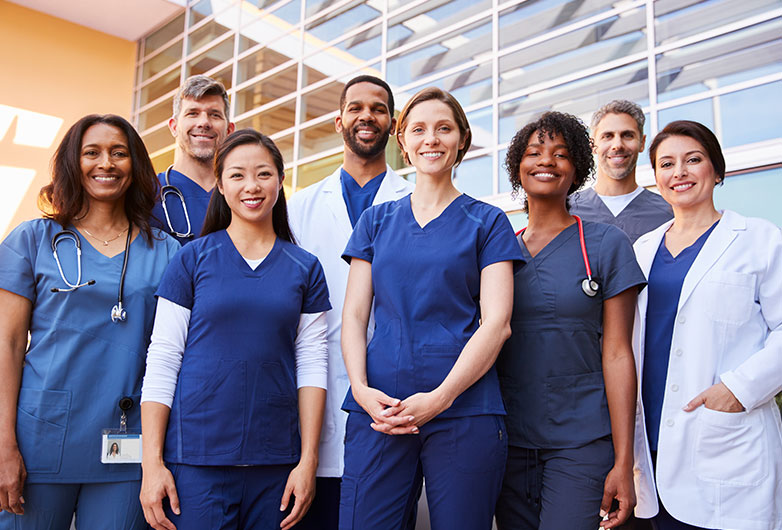 Viva Capital Funding gives healthcare and medical service providers access to cash quickly for invoices that are due to be paid by Medicare, Medicaid, or private insurance companies.
As former commercial bankers who have worked within the industry, we've dealt with everything from government laws to non-assignment regulations and the complicated revenue cycle of daily operations. With Viva Capital, healthcare financing is made easy. We've been doing this for over 20 years and are ready to put our experience to work for you. Not many in our line of work can make that claim.
Healthcare & Medical Receivables Factoring
The healthcare industry has two different types of companies that can benefit from medical factoring. One type provides services or sells goods to the medical industry, such as nurse staffing or medical billing services. The other is a provider that bills third-party medical insurance companies. These types of businesses are ideal for invoice factoring (also known as accounts receivable financing or accounts receivable factoring) because each is challenged by slow payments.
Steps for Healthcare & Medical Receivables Factoring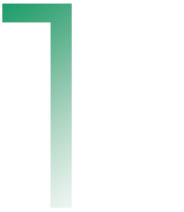 Submit a Copy of the Invoice
Submit a copy of the invoice in addition to any supporting documentation (i.e., signed time sheets) to a medical factoring company like Viva Capital Funding, LLC.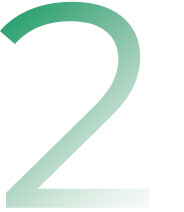 We Purchase Submitted Invoices
Viva Capital Funding purchases those invoices and advances 80-90% of their face value.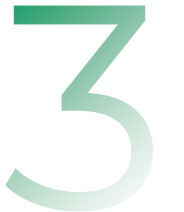 We Release the Remaining Claim
Once the invoice is settled, typically between 30-180 days, we will release the remainder of the medical claim, minus the factor's fee.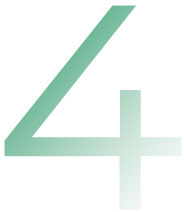 Fee Released to the Vendor
The reserve, minus the factoring fee, is then released back to the vendor.
Testimonial
I was a brand new business owner and I was new to doing payroll for my healthcare staffing company. The Viva Capital staff were very informative and they checked in with me every step of the way to make sure I was on track with having funding in place before my first payroll. The ability to grow and bring on more employees without having to worry about how I would find the working capital to grow my business is the most obvious advantage I felt Viva Capital has offered me.


Alisa A. | Staffing | North Carolina
Benefits of Healthcare Factoring
Healthcare invoice factoring is beneficial for both vendors and providers as these types of businesses have a reputation for working with creditworthy but slow-paying customers. The benefits of medical factoring go far beyond simply balancing cash flow. These are just a few examples of how it can benefit your healthcare company:
Provides a simple, speedy solution without debt
Helps you maintain a steady, continuous, positive cash flow
Gives you the opportunity for potential growth in your business
Helps improve your creditworthiness
By taking advantage of medical factoring, you can save more lives, take care of more important things, and let go of unnecessary cash flow worries.
Healthcare & Medical Receivables Factoring Advantages
Viva Capital Funding can provide financing to any healthcare provider with at least $100,000 in net monthly receivables payable by insurance companies, state workers' compensation insurance companies, managed care agencies, Medicare, Medicaid, state and local government contracts, or other businesses.
Through factoring, you can choose how frequently you would like to receive payments, whether that's weekly, bi-weekly, or monthly. In addition, you can use it to upgrade technology or equipment, pay expenses, cover payroll, facility expansion, or any business purpose without having a long-term commitment, ultimately stabilizing your company's working capital needs.
Medical Receivables Factoring

Types of Medical Accounts Receivables Companies

There are many different medical accounts receivable companies that can benefit from Viva Capital Funding healthcare factoring services. Below are a few examples of these businesses:

Durable Medical Equipment Companies
Surgery Centers
Mental Health Providers
Medical Offices
Hospitals
Nursing Homes
Hospices
Diagnostic Imaging Centers
Surgery Facilities- Medical
Compounding Pharmacies
Substance Abuse Centers
Home Healthcare Agencies/Providers
Physicians & Physician Groups
Medical Labs
Physical Therapy & Rehabilitation Centers
Outpatient Surgical Centers
Cancer Care Centers
Long-Term Acute Care Hospitals
Healthcare Receivables Factoring

Types of Healthcare Factoring Companies

Medical invoice factoring involves companies that are service-oriented businesses within the healthcare industry. These healthcare providers work directly with hospitals or other healthcare facilities and do not bill third-party payors.

There are many different healthcare businesses that can benefit from Viva Capital Funding's medical factoring services. Below are a few examples of these businesses:

Medical Staffing Agencies
Temporary Nurse Registries
Medical Supply Companies
Medical Transcription Services
Outsourced Medical Coding Companies
Medical Billing Services
Medical Labs
Factoring in Action: DMI Industries Supplies Case Study
Learn how Viva helped DMI Industries Supplies grow and continue its global expansion plans.

Healthcare Reverse Factoring
Reverse factoring, which is one of the services that separate us from our competition, can be of tremendous benefit to a successful and growing healthcare business. Purchasing supplies for your hospital is expensive, and when your revenue cycle is unpredictable, it may take months before you are comfortable paying your suppliers. This can add unneeded stress to the relationship. With reverse factoring, you can get the payment to your supplier immediately. This commitment to expedited payment may allow for additional discounts in return for the expedited payment. In addition, we make it possible to pay your suppliers at once, streamlining your accounts payable and converting that department from a cost center to a profit center by implementing this rebate structure.
Here at Viva Capital Funding, we have the expertise you want and the experience you need. We understand the nuances of the healthcare industry in a way that others don't. That's why we offer the services we do in order to better serve the industry.
Healthcare is a complicated field, but the financing aspect doesn't have to be. We work fast, and we are reliable. Let Viva Capital Funding structure a tailored solution to meet your company's needs.
How to Qualify for Medical Factoring Services
Companies and professionals looking to qualify for medical accounts receivable financing need to fall into one of two groups of people: companies providing products or services to the medical industry. This could be medical billing services or nurse staffing, for example. Or a provider that bills third-party medical insurance companies. For healthcare receivables, simply submit a copy of your invoice to Viva Capital Funding, LLC so that we can purchase the submitted invoice and release the remaining claim to you.
If you would like to know more about medical factoring, get in touch with one of our professionals at Viva Capital Funding today!