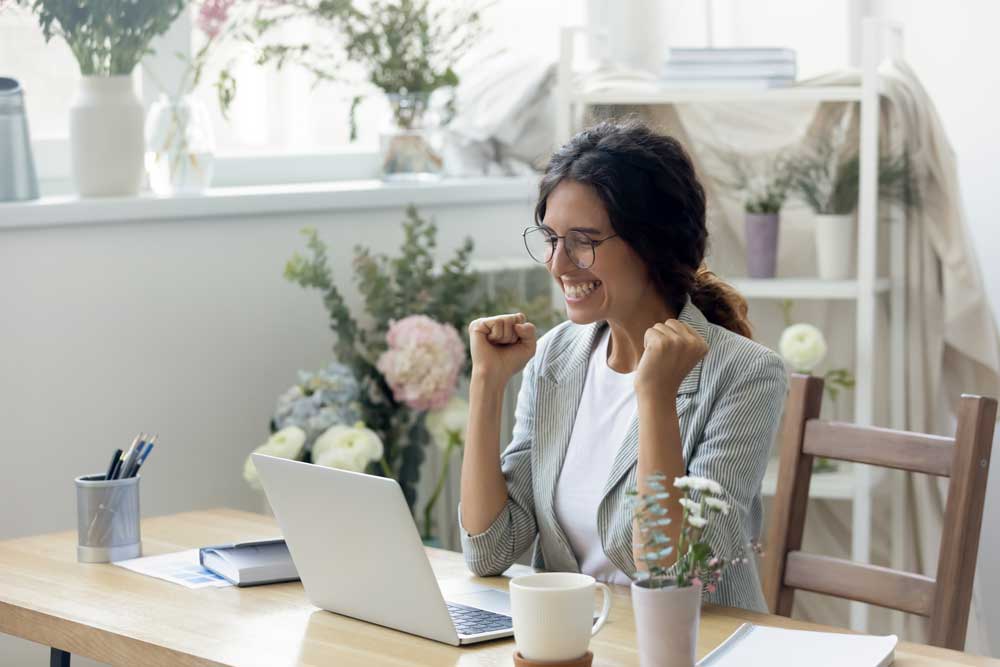 Invoice factoring is unlike any other business finance solution. Small business invoice factoring is an ideal form of financing for startups and small businesses that haven't reached their full potential yet; it helps organizations grow stronger. On this page, we'll go over some of the benefits of invoice factoring and how it works, so it's easier to see if it's the right way for your small business to level up.
How Does Factoring Work?
Also referred to as accounts receivables factoring or accounts receivable financing, business receivables factoring, or sometimes even invoice financing, invoice factoring involves selling your unpaid customer invoices (accounts receivable) to a factoring company, who will then pay you a percentage of the total invoice value (minus a discount rate known as a factoring fee). Factoring allows you to skip the wait for payments from your B2B customers. Whereas you might normally wait 30, 60, or even 90 or more days for customers to pay their invoice, with factoring, an invoice factoring company purchases the invoice from you and typically gives you 70 to 90 percent of the total value upfront. If you're a Viva client, you may qualify for advances of up to 98 percent.
When the invoice factoring company collects your customer's payment, you receive the remainder of the invoice amount minus a nominal factor fee known as the factoring rate. There are no hidden fees. There's no waiting for outstanding invoices to be paid, and you don't take on debt like you would with a traditional business loan. And, because factoring is a financial transaction between you and a third party, you can record it for your end-of-year tax deductions. You can use your cash advance to cover expenses, grow, and more.
Why Use Factoring?
Before we dig into the advantages of invoice factoring and how factoring can make your business better, it's helpful to know why people look into invoice factoring for small businesses in the first place.
You Can Receive Money from an Invoice Quickly
Small Business Invoice Factoring is one of the fastest, most flexible ways to obtain business funding. As a small business owner, you get almost immediate cash in your bank account. At Viva, you can get working capital in as little as 24 hours.
Your Customer's Credit Score Is the Focus, Not Yours
One of the major reasons many small-business owners strike out with traditional bank loans is because banks focus on your personal credit score. Factoring companies aren't collecting from you, so your credit is less of a concern. They will, however, look into the creditworthiness of your clients, which is why it is best to use the invoices of customers with a good payment history.
There's Very Little Paperwork
In "How to Get a Business Line of Credit," we dig into all the documents you need to gather and what the paperwork is like. Suffice to say, it's quite an involved process, and that's typical for most traditional forms of lending. Small Business Invoice Factoring offers streamlined signup, and you can often factor as needed without having to start your paperwork from scratch.
How Can Invoice Factoring Make Your Business Better?
When it comes to invoice factoring for small businesses, reliability, and experience are key. Once you find a factor you can trust, you can be sure that your business will benefit. A great factoring company doesn't simply alleviate cash flow problems. It will help your business thrive and equips small-business owners with the tools they need to build bigger, stronger, more profitable companies.
1. Accounts Receivable Factoring Accelerates Your Cash Flow
Late payments in the B2B sector have always been a problem. More than 90 percent of businesses report delinquency from their customers, according to Atradius research. Whereas in the past, only around 10 percent of B2B invoices were unpaid 90 days after their due date, their latest survey shows a massive hike to 16 percent. It's not only getting harder to collect, but it's taking longer too. Factoring provides reliable cash flow in uncertain times.
2. You're Not Taking on Debt
Your customers are responsible for paying their unpaid invoices with factoring, so you aren't taking on debt. That means you're always looking toward the future and building your business, not getting caught in a debt spiral trying to pay back what you borrowed yesterday.
3. Invoice Factoring is Affordable
Some forms of business lending have APRs that climb well into the hundreds when you add up all the fees and interest. Invoice factoring is not only far more affordable than these options but can deliver serious ROI when you apply the cash you receive to meaningful opportunities.
4. You Maintain Better Credit Control
Small-business owners often use factoring to help them build and maintain credit. While it won't boost your score in a traditional sense, it doesn't increase your debt-to-income ratio or reflect poorly on your credit checks. Plus, factoring doesn't hold you hostage or prevent you from seeking out other forms of financing like some traditional lending options do. In fact, if you have a debt covenant with another lender, factoring may be one of the few ways you're allowed to obtain working capital outside of your original loan agreement.
It's also worth mentioning that because factoring stabilizes your cash flow, it's much easier for you to forecast and stay ahead of your bills, which is a huge component of building strong credit.
5. You Can Spend the Money Wherever You See Fit
Factoring companies offer more flexibility than traditional lenders and don't usually dictate how you spend the accounts receivable advance. That's not true with some other forms of lending that place stipulations on how cash can be spent and require you to keep receipts to show funds were used according to the terms of your agreement. That means you can put the money to work wherever it will do the most good for your business at any given time. Order supplies, cover payroll, and purchase assets and equipment—the choice is yours.
6. Your Factoring Cash Can Fund Business Growth
"Profitability and growth go hand-in-hand when it comes to success in business," explains J.B. Maverick of Investopedia. "Profit is key to basic financial survival as a corporate entity, while growth is key to profit and long-term success."
With cash in hand, you can enhance your marketing and expand into new territories, products, or services. You can obtain supplies and equipment or hire a team so that you can increase volume. Again, how you spend the money is up to you.
7. You're Freed from Chasing Outstanding Invoices
One of the often-overlooked benefits of invoice factoring is that it frees you from the accounts receivable process. You no longer have to collect customer payments, send follow-ups, or perform any of the other time-consuming tasks involved with collections. Your factoring company handles it for you. This allows you to really focus on building a stronger business.
8. You Reduce Risk of Bad Debts
Many small-business owners don't think of their invoicing process as extending credit to their clients, but that's exactly what's happening. It's a short-term loan; the face value of the invoice amount is your collateral. You wouldn't go to a bank and expect a loan without the bank looking into your history and ability to pay, but that's what countless small-business owners do when they invoice a customer after work is performed or goods are delivered without performing some kind of audit in advance. When you work with a factoring company, they'll look into your customers' creditworthiness for you. That way, there's greater assurance payment will be made in full promptly.
Which Industries Use Factoring?
Just about any B2B company that invoices their customers after goods or services are delivered can use factoring.
Transportation
Viva got its start providing factoring services for transportation companies. It's a huge help for truckers, especially small business owner-operators, because they can get paid for a load as soon as work is complete and move on to the next load right away. Brokers often use factoring too. It helps ensure they can pay their carriers right away without putting pressure on their shippers.
Oilfield
Based in El Paso, Texas, it's no wonder Viva quickly expanded into oilfield services factoring. Oftentimes, our clients are small businesses that serve large energy companies. The bigger the company, the more steps there are in getting an invoice processed, so it can take a while for the companies to get paid. We accelerate their cash flows, so they can keep working on their highly lucrative contracts.
Healthcare
Cash flow problems can cause serious issues for healthcare companies. On the one hand, you have medical providers who treat patients and bill third-party medical insurance companies. It doesn't always take long for insurance companies to pay, but sometimes claims have to be reworked, and there's quite a bit of back-and-forth before money changes hands. Meanwhile, patients still need to be cared for, supplies must be purchased, and the team needs to be paid. In these cases, reverse factoring can help. We pay suppliers, so healthcare providers can focus on delivering excellent care.
On the other hand, companies that provide services or sell goods to the medical industry can benefit from accelerating their cash flow. Again, their clients are often stuck waiting on insurance payments, which means their payments to vendors are slow too. At Viva, we provide both types of healthcare factoring services.
Manufacturing
Manufacturing companies often have significant overhead—money going into supplies and resources before their goods can be sold. Then, they're stuck waiting even longer for their buyer to pay an invoice. We provide a wide array of manufacturing companies with factoring services too.
Staffing
Most companies can't get away with waiting a month or more to pay their employees, but that's precisely what staffing companies contend with. They're responsible for covering payroll and often benefits for their employees, but the companies they serve may not pay for that labor until more than a month after the person worked. We provide factoring services for staffing companies, and they usually apply the cash to payroll.
Looking for Invoice Factoring for Your Small Business?
No matter what industry you're in, invoice factoring may be your ideal cash flow solution if you invoice other businesses after goods or services are delivered. As one of America's leading specialty finance companies, Viva has decades of experience and offers a variety of funding solutions to meet the needs of small-business owners today. If small business invoice factoring services sound like your ideal business booster, start with a complimentary rate quote.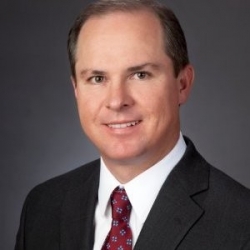 Latest posts by Greg DiDonna
(see all)