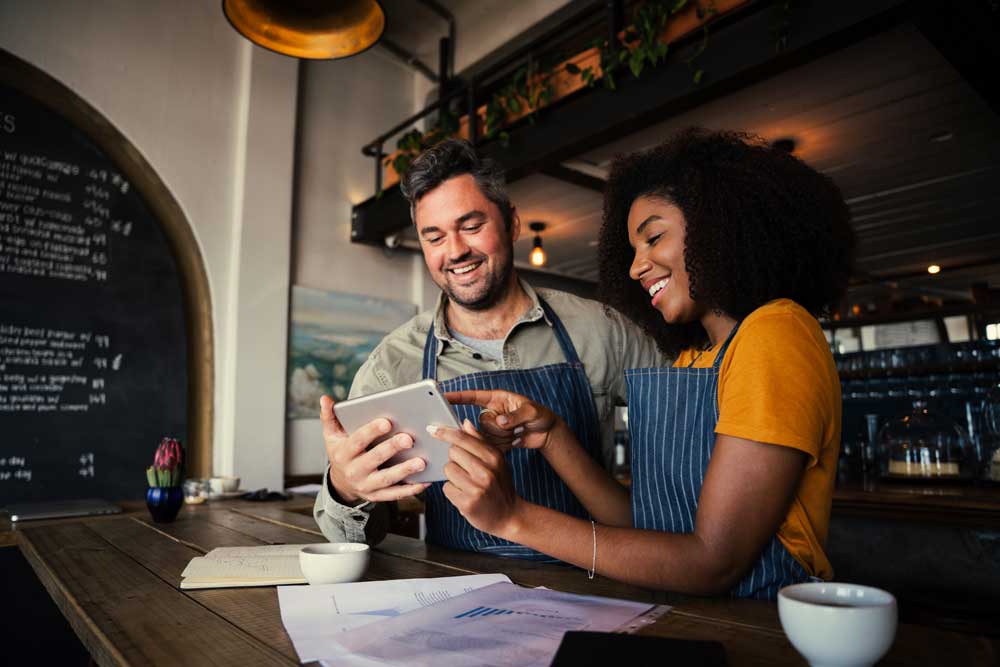 Looking for business partners is no easy task. Finding the right partner to help you grow your business takes significantly more research and work than business owners expect.
Some entrepreneurs are lucky enough to have their ideal business partner practically fall into their lap. Take Microsoft founders Bill Gates and Paul Allen, for example. The pair met as kids, and they went on to create one of the biggest companies in the world. Ben Cohen and Jerry Greenfield of Ben & Jerry's share a similar backstory, having met in a high school gym class, no less. But, if you're like most and don't have a ride-or-die by your side already, you'll need to vet any potential partner thoroughly. On this page, we'll take a quick look at how various types of partnerships work and how to select the right partner for your new venture.
Selecting Your Business Structure and Identifying Your Business Partnership Needs
When most people think of business partners, the vision of a 50/50 ownership split comes to mind. Both people have equal responsibility, decision-making power, and profit. However, there are several types of partnerships to choose from. You'll need to know which fits your needs best when you file paperwork to become an official business entity as it impacts your personal liability and taxes.
General Partnership
A general partnership (GP) is the structure type that most closely aligns with the traditional vision of a partnership. Everything is equally split between all partners. GPs are common across virtually all industries and business types.
Limited Partnership
In a limited partnership (LP), there will be one or more general partners, and the remaining partners will be limited partners. The general partner(s) typically has more control over the company but is wholly liable for the business and must pay self-employment taxes. LPs are more common when a group of people wants to pool their resources together to fund a new business but don't want to be held liable for the business or don't want to risk losing more than their personal stake in the startup.
Limited Liability Partnership
In a limited liability partnership (LLP), all partners are limited liability partners, so they're only responsible for their own actions. Understandably, this kind of liability structure offers protection and is vital when doctors, dentists, attorneys, accountants, and other business professionals come together to create a practice. At the same time, only these types of professional service providers can qualify to form an LLP. There is no master list of professionals that can form an LLP. Instead, each state determines it individually.
Limited Liability Limited Partnership
Sometimes business professionals who don't qualify to create an LLP want a similar arrangement and don't want to have any partners serve as a general partner as required by an LP structure. Historically, savvy entrepreneurs would create an LLP anyway and then create a limited liability company (LLC) to serve as the general partner. However, some states now allow the creation of a limited liability limited partnership (LLLP) to meet their needs instead.
Meeting a Potential Business Partner
If you weren't lucky enough to meet a good business partner in your high school gym class, you might need to do some legwork to ensure you connect with a prospective partner who's a good fit. Here are a few places you meet people and start connecting.
Former Business Contacts
People who have worked together well before often create successful business partnerships but be mindful of "poaching" an employee from a former employer as contracts often forbid it. The same is true of clients you served with a prior employer.
Professional Associations
Start networking within any professional associations you qualify for. Do a little digging because you'll find associations for the industry as a whole and smaller associations by location, gender, specialty, and a variety of other factors.
Social Media
If you hope to achieve a successful partnership, first and foremost, don't select a business partner you've only met online and cannot check up on. Instead, use social media groups surrounding your profession and interests to network and meet new people. You may find that one of your new relationships develops into a friendship or partnership.
Community Networking
Talk to people in your local community, such as those in your school, church, or other community groups.
Seminars, Workshops, and Conferences
The more exposure you have to people in your business area, the more likely you are to find a suitable partner. Educational gatherings present an easy opportunity to meet lots of people at once. Dress up your LinkedIn profile before you go so you can send connection requests with confidence.
Word-of-Mouth
Let friends and family know you're looking for potential partners and ask them to let you know if anyone comes to mind.
Your Professional Service Providers
Your lawyer, accountant, or other professional service providers may have clients like you they can connect you with.
Business Brokers
Business brokers help people buy and sell businesses. If you have the cash to spare, you can retain one to help you find someone to build a partnership with too.
Choosing the Right Business Partner
Now that you have a good idea of how you want to work with a potential business partner and know where to meet candidates, let's take a look at some of the traits to look for in a partner.
Vision
While it's important that you and your business partner see the company moving in the same direction, that doesn't necessarily mean you need to be wholly on the same page as to how to get there. Select a business partner with ambition, ideas, dedication, and a willingness to compromise.
Trustworthiness
Honesty and trust are the foundations of a solid partnership. If you're worried about how someone will react or behave in the future, have any reason to believe they may not behave in a trustworthy manner, or have a questionable past, it's best to take a pass.
Knowledge of Your Industry
These days, execs hop from one industry to the next and have great success. Take former chairman and CEO of General Motors Dan Akerson, for example. He was lauded for helping the company achieve record-breaking profits and is typically regarded as a solid leader. However, Akerson got his start leading companies like MCI and Nextel—a far cry from the automotive industry. With that in mind, knowledge of your industry is good, but transferable experience and expertise with a good track record for success and motivation to help your company succeed are better.
Able to Bring New Business
Stay on the lookout for people who can bring new business—not just in terms of individual customers but also on a broader scale through product placement and distribution.
Financially Stable, Plus Able and Willing to Invest
A company's founders are its earliest investors. On the one hand, your partner should have financial stability, so that he or she can comfortably weather the lean times with you. You'll be making lots of important decisions in the early days that will impact the company for years to come. It's important their passion doesn't wane and that they're not making knee-jerk responses to alleviate a temporary hardship or burden.
Being able to bring financial resources into the company is helpful too, but bear in mind sweat equity counts too. Just be sure to set up your partnership agreement and company structure to suit the arrangement.
A Good Problem Solver
No matter how thorough your business plan is or if you've documented plans for every worst-case scenario, you're going to experience situations you never considered. Your ideal partner should not only bring creativity to the table and be quick on their feet, but craft solutions that align with your core values and improve your business model too.
Easy to Talk To
One of the nice things about having another business owner by your side is camaraderie. It can be a bit like a marriage in which you feel totally comfortable expressing a business idea, pointing out red flags in deals, or simply sharing perspectives on company happenings.
Comfortable With Risk
Experienced entrepreneurs are calm under fire and are often unshakable in difficult times. This helps them make better, more informed decisions. Their reliability and collectedness will also help your company and relationship thrive. While your prospect may not have this level of confidence, he or she should know there's some degree of risk with any new business venture and be comfortable with the degree of risk outlined in your partnership agreement and company structure.
Complementary Skills
People often want to surround themselves with others who are similar to them, but when it comes to business, you want complimentary skill sets. Consider your current skillset and make a note of any weaknesses, then try to find someone who excels in those areas. Your company will benefit greatly if you choose a partner with different strengths than yours.
Choose a Solid Financial Partner Too
Just 37 percent of small businesses receive all the funding they seek, according to the latest Small Business Credit Survey. No doubt, this is because most apply for traditional forms of lending that have stringent requirements such as years in business and a solid credit score. When you work with a company like Viva instead, you'll find it's much easier to qualify for a variety of funding solutions ranging from invoice factoring through to equipment financing and even venture debt financing. Request a complimentary factoring rate quote to get started.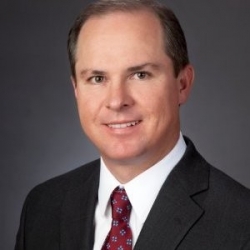 Latest posts by Greg DiDonna
(see all)