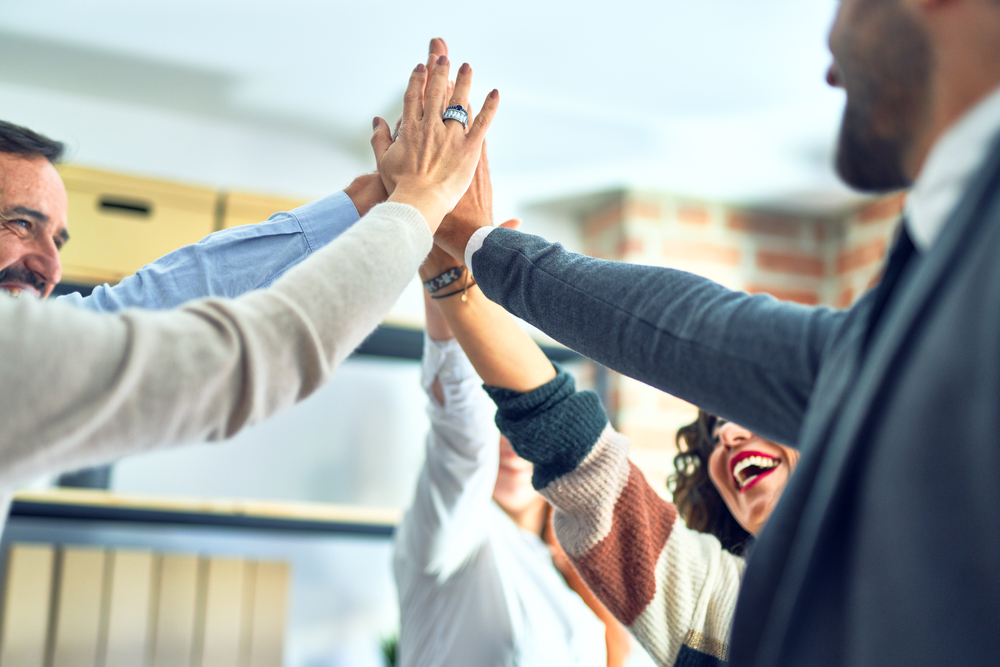 "Company culture" may seem like the buzz phrase of corporate America today, but there are good reasons behind the shift in focus. Businesses that prioritize workplace culture have more enthusiastic employees, happier customers, and perform better too. On this page, we'll explore why building a positive company culture matters and cover some simple ways to give yours a boost.
What is Company Culture?
Company culture, sometimes referred to as organizational culture, is the "personality" of your business. It's the values your organization represents, the systems it puts in place, and how it and its people behave daily.
Why is Company Culture Important to the Success of Your Business
It's not just nice to have a strong company culture. Businesses that focus on developing strong core values and a positive corporate culture in the workplace achieve better outcomes.
Strong Corporate Culture Boosts Productivity and Efficiency
Happy employees are 12 percent more productive than average according to research by the University of Warwick. Their study found that the more organizations invested in workplace culture and employee happiness, the greater the results are. Google, for example, got a 37 percent boost from its efforts.
It Boosts Employee Engagement and Innovation
When people feel comfortable sharing ideas and perhaps even failing, they're more likely to pitch and share ideas. There's a direct correlation between culture and innovation according to research published in the Journal of Management Development. According to Harvard Business Review, promoting and encouraging diversity may have even more dramatic results. Simply having people with different backgrounds and perspectives can make others around them examine concepts from a different angle and may push employees to become more innovative on a subconscious level.
It Builds Your Brand Identity
Happy employees are brand evangelists. Their positive outlook on the company is shared everywhere they go and is felt by customers. Over time, this ethos becomes woven into the brand and becomes something your customers recognize you for as well.
Improved Staff Retention and Decreased Employee Turnover
The probability of job turnover in an organization with poor company culture is more than 48 percent, per Columbia University research gathered by LevelingUp. Meanwhile, those with highly rated cultures have turnover rates under 14 percent.
Attract a High-Caliber Talent Pool
Workplace culture is a big deal to job-seekers today, with professionals ranking it in the top three priorities for a potential new role according to LinkedIn research. The social network found a 15 percent increase in mentions of company culture over the past two years as well as a 25 percent hike in discussions about well-being and a 362 percent boost in posts about flexible work.
Business Culture Impacts the Physical and Mental Health of Your Employees
In order for a company to flourish, employees must feel comfortable reporting safety concerns or unfair practices and believe that their feedback will be taken seriously. Yet, 54 percent of people don't feel comfortable reporting these kinds of things to managers or HR departments, according to Mental Health America. When left unchecked, these poor practices perpetuate and continue to dominate company culture, taking down employee mental health and morale with it.
Drive Positive Organizational Outcomes
Businesses that make company culture a priority perform better than their counterparts. Over an 11-year period, companies with a healthy culture had four times greater revenue growth than their counterparts according to one Forbes study. Their workforces also grew nearly eight times more, and their stock prices grew an astounding 12 times more.
How to Cultivate a Positive Workplace Culture
The benefits of creating a positive work culture are clear, but what sets those that have it apart from those that don't? Let's take a quick look at some easy ways you can boost yours.
Prioritize Communication
As highlighted earlier, more than half of all employees will not report concerns about safety or unfair practices. Businesses must find ways to open up lines of communication, such as anonymous reporting channels. It's also essential to improve top-down communication related to how employees can report and what happens when concerns are reported.
Listen to Concerns and Ideas
Team members must feel that their contributions are valued, and their voices are heard in order for the organization to achieve benefits like enhanced teamwork and innovation. Start with surveys to identify whether your team feels heard. If you're not where you should be, build a framework and policies to support employee feedback. Ensure managers have communication training. Host regular roundtable discussions or save time in each meeting to gather feedback. Utilize anonymous surveys on a regular basis to find out where you stand and gather insights from the team.
Be Constructive with Criticism
First and foremost, trust your team to identify when there is an issue and find their own solution. When constructive criticism is warranted:
Have the discussion as quickly as possible after an event. Address it while it's still fresh.
Talk to the person in private. Public discussions are likely to embarrass the person and will make the discussion ineffective.
Use "I feel" statements. They'll come across as less accusatory and open the floor to the discussion rather than making the person defensive.
Be ready with specific examples that highlight the concern. It's difficult and often impossible for a person to improve on something when they don't know when it's happening.
For example, you might say, "I feel like something's off this week. Your report yesterday had errors. Have you noticed it too?" Then, pause and let the other person fill in the space. If they don't elaborate, try working more with open-ended questions like "What do you think is going on?" or "What solution do you see for this?" or "What can we do to help you be more successful?"
These questions let the person feel more in control of the discussion and empowered to find a solution. If they don't offer up their own solutions, provide your own by saying something along the lines of, "Have you thought about…"
Be Consistent
Team members need consistency to feel comfortable opening up. Particularly if they're coming from an environment in which they might have previously been scolded or shut down, it will take time and consistent responses from leadership before they begin opening up again.
Offer Learning and Development Opportunities
Organizations that offer employee development opportunities have 34 percent higher retention rates, according to ClearCompany. Their research shows employees are 15 percent more engaged too. Build development opportunities at every level, including formal training and budgets for external learning opportunities whenever possible. Particularly if you're trying to build a culture of diversity, a mentorship program may also be beneficial.
Foster Connections Between Team Members
Teamwork, innovation, and morale all get a boost when team members get along. To get things moving in the right direction, ensure everyone is invited to the table during discussions or create cross-role and cross-department meetings. Some organizations also host things like book clubs or learning groups, in which team members learn a new skill together. Others host events outside of work, such as volunteering opportunities and fun outings like bowling. These can help tear down the barriers between leadership and employees to foster better relationships too.
Ensure Your Actions Reflect Your Company Values
Everyone from the top down should demonstrate the company values. Take time to develop company policies that directly tie to the company values as well.
Excel in Employee Recognition
Many companies only give recognition during annual reviews or via a formal employee of the month scheme. It's not enough. Leadership should take the time to recognize positive behaviors and efforts all the time, even if it's just stopping someone in the hall to give accolades. Many companies also have recognition programs in which employees can acknowledge the efforts of their peers. In turn, this improves employee performance by improving connections between team members and the level of positive reinforcement.
Strengthen Your Company Culture with Help from Viva
When you're struggling to meet basic needs, like covering payroll, it's difficult to focus on anything else. Viva helps businesses by accelerating B2B payments through invoice factoring. With factoring, your business gets an immediate cash injection that you can put toward whatever makes the most sense, whether it's payroll, a new employee recognition program, a teambuilding event, or something else. Request a complimentary rate quote to learn more or get started.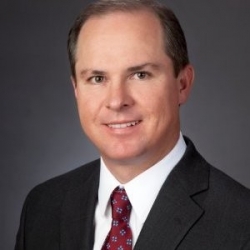 Latest posts by Greg DiDonna
(see all)