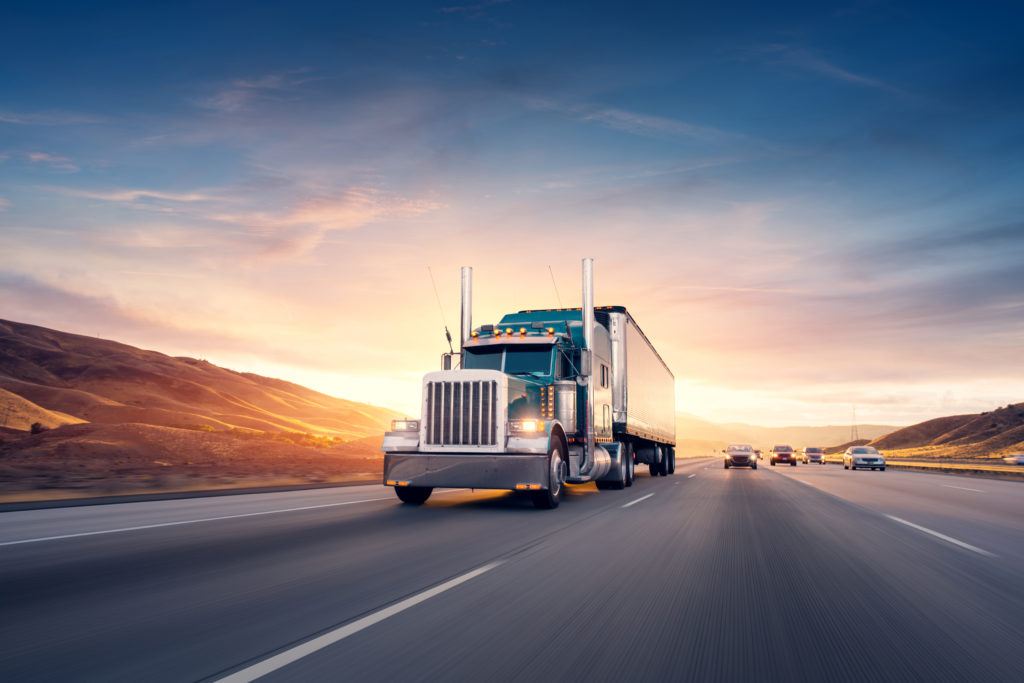 Transportation management systems, or transport management systems (TMS), are software solutions that can help companies reduce their freight costs, streamline their shipping process, and operate more efficiently, but it can be difficult to choose the right one with so many options on the market. In this guide, we'll walk you through some of the benefits and capabilities of Transport Management Software, then dig into ten of the most popular TMS software options for carriers, freight brokers, and truckers, to give you a better feel for what's available.
What is a Transportation Management System?
In short, companies use transportation management systems to plan, execute, and optimize the shipment of goods. It's specialized supply chain management software that performs three main tasks:
Finding and comparing the prices and services available to ship an order.
Booking shipments.
Tracking the movement of loads and deliveries.
A TMS is sometimes referred to as a transportation management solution, trucking management software, or transport management software. This system aims to streamline shipping processes across all freight modes and provide visibility into your transportation operations (whether by land, air, or sea). An effective TMS system should also help you manage your trade compliance information and documents and ensure the timely delivery of your freight and goods. The core capabilities of a TMS system usually revolve around planning (to manage customer expectations and minimize delays), executing (to optimize workflow), and optimizing (tracking performance).
What Are the Benefits of Using a Transport Management Systems?
A good TMS will help a company in a variety of ways, including billing and invoicing, load management, safety management, carrier optimization, and more. Here are some of the benefits of TMS software for the transportation industry:
Reducing Freight Expenses
Most companies start using a TMS because the software will usually collect a lot of data, such as how different carriers and routes perform. The program will then analyze the cost of transporting freight and provide suggestions on optimizing it to make fleet management easier and help the company save cash.
Tracking
With integrated shipment tracking that provides real-time visibility, companies always know where their drivers and freight are. The transparency creates more security plus encourages more ethical behavior with drivers. The routes are also generally tracked and data saved, so it's easier to see which routes and drivers are the most efficient.
Increasing Supply Chain Efficiency
Supply chains are complex, and without a dedicated solution, work is generally carried out in silos. A TMS usually sits between a company's enterprise resource planning (ERP) system and warehouse management system (WMS) for the total management of freight operations. This makes collaboration easier and allows companies to streamline the entire process. However, some more modern "TMS" options eliminate the need for an ERP and WMS by providing everything in one program.
Improving Warehouse Productivity and Efficiency
With a WMS integration, a TMS can track and keep records of where goods are stored in a warehouse as well as when they arrive and where they are in transit. This streamlines communication, maximizes efficiency, and provides the information necessary to optimize processes over time.
Enhancing Customer Service
In addition to efficiency and savings, companies using a TMS can also provide their customers with real-time tracking of shipments, so they're prepared for arrival and aware of any delays. This visibility into shipments can greatly improve your customer satisfaction and retention rate.
Boosting Business Growth
When companies operate lean and efficiently, they keep more money in their pockets to cover expenses and fund growth. The added benefit of enhanced customer service also boosts customer satisfaction, making them more likely to continue the relationship, work with a business more, and refer others.
Top 10 Transportation Management Systems
There are lots of different transportation management systems on the market today. Ten of the most popular are outlined below. They're listed in alphabetical order rather than quality ranking because the right system for you will vary based on various factors, such as the systems your company is currently using, cost, and industry.
1. 3Gtms
As a cloud-based end-to-end solution for third-party logistics companies (3PLs), shippers, freight brokers, and e-commerce companies, 3Gtms stands out from other freight broker softwares by providing electronic or web services-based order capture, customer and carrier contract management, and vendor and customer collaboration tools.
2. BluJay
Also cloud-based, BluJay is unique in that users get data-driven insights across the global network to help companies identify where they sit compared to others. Though one of the more expensive options, the company can also run your TMS platform for you.
3. Cloud Logistics (E2Open)
Cloud Logistics is often mentioned on its own, though it was acquired by E2Open in 2018. The platform is unique in that it promises a five to ten percent reduction in freight costs through automated load consolidation, mode selection, and carrier assignment optimization and gives real-time alerts on shipping delays and insights into what those delays mean for the business.
4. Descartes
Generally well-regarded, Descartes works as a stand-alone TMS and offers managed transportation services. The company focuses on four key industries: retail, transportation and logistics, manufacturing and distribution, and field service and sales.
5. JDA (BlueYonder)
Now known as BlueYonder, JDA has a hard-earned reputation for being one of the best TMS, WMS, and supply chain planning platforms around. Although it's one of the more expensive options, users benefit from support across the entire transportation lifecycle and can develop more reliable network performance through operationally feasible planning.
6. Kuebix
Over the years, Kuebix TMS has attracted a large customer base and significant following with small and mid-sized companies because it's one of the few that offers a free TMS service, though perhaps more aptly described as a freemium service that can be scaled and added to.
7. Manhattan
These days, Manhattan's premier offering is Manhattan Active. This specialized app covers warehouse, labor, and transportation management in one place with no need for separate TMS and WMS applications or additional integrations.
8. MercuryGate
With over $60 billion in freight under their management and clients that include Fortune 100 companies, MercuryGate is a premier solution that can handle any kind of freight via any mode of transportation in any geography. The company also notes their TMS can help companies save ten percent or more on their total freight spend.
9. Oracle
Although a bit more on the pricey side, Oracle's stack of applications is designed to handle more complex needs and is trusted by brands ranging from Unilever through Tetra Pak.
10. SAP
One of the many tools offered by SAP, the SAP transportation management software is robust and designed for larger companies with more complex needs. It aims to reduce transportation complexity and make it easier to consolidate orders while offering communication tools and tracking.
How Much Does a Transportation Management System Cost?
There are considerable variances in the total cost of ownership (TCO) for transportation management systems. As a general rule of thumb, on-premises/licensed transportation management systems start at around $10,000 for each license and rise to over $250,000. Companies should also expect to pay an annual maintenance fee or fee for continued support. Cloud-based software solutions typically start at one dollar per freight load booked and top out at around four dollars per freight load. However, there are exceptions to the rule, such as Kuebix with its freemium option.
It's also worth noting that implementation and training costs are typically associated with getting started with a new TMS. In addition, there may be software and hardware requirements that necessitate purchasing new equipment too.
For this reason, it's a good idea to obtain a quote directly from companies that offer solutions that appear to be a fit for your needs. Be sure to ask about typical freight cost savings as well. Some systems may leave you with sticker shock but pay for themselves in a matter of months.
Get Help Funding Your Growth
If you're considering investing in a TMS, your company has no doubt experienced significant growth. Despite having good numbers, however, many businesses still find themselves with cash flow shortages and limited access to traditional sources of funding. If you're struggling with these common issues, invoice factoring can help by providing you with immediate cash for your unpaid invoices. To learn more about transport management systems or to get started, request a complimentary quote from Viva.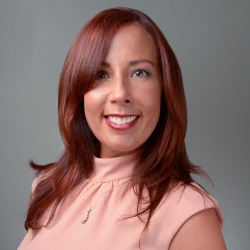 Latest posts by Sarah Williams
(see all)