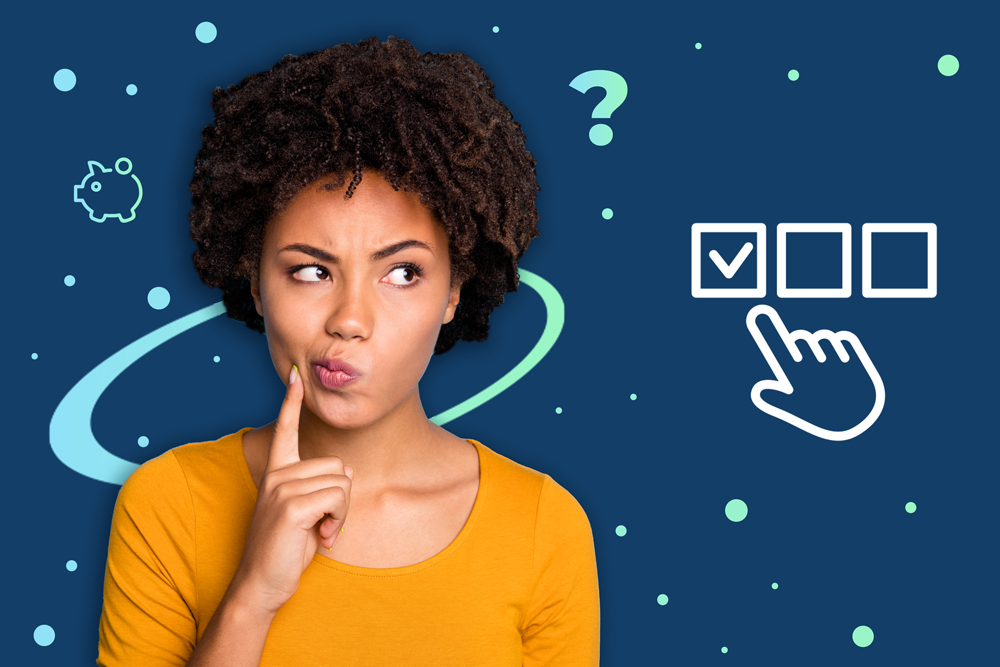 Invoice factoring services are a great way for businesses to take control of their cash flow and ramp up growth, but the factoring company you choose can make or break your experience. On this page, we'll go over how the process works, what types of companies it works best for, and what to look for to ensure you choose the best factoring company for your needs.
How Does a Factoring Company Work?
Only about half of all small businesses last five years, according to the U.S. Small Business Administration (SBA). More than 80 percent of them lose ground because of cash management issues, per Entrepreneur. Banks are not always reliable funding solutions, and business owners know this. In the last annual survey, 30 percent of businesses needed financing and did not apply for reasons like debt aversion or a belief they wouldn't get the funding they needed, as reported in the Small Business Credit Survey. They weren't necessarily wrong. Only about one-third of those who applied for funding actually got what they needed.
Top factoring companies fill this vital gap by allowing businesses to unlock money trapped in their accounts receivables. It works for all types of businesses, including those with a history of bankruptcy and those who haven't established strong credit yet.
In short, the business owner or decision maker gets set up with a factoring company and then sends them their unpaid invoices. The factoring company then provides a cash advance for a portion of the invoice value and then waits for payment from the client. Meanwhile, the business moves forward and can apply the working capital in whatever way makes the most sense, be it covering essential expenses like payroll or channeling it into growth. Once the client pays, the business receives the remaining amount minus a nominal factoring fee.
Industries That Use Factoring Companies
Almost any industry that invoices B2B clients can benefit from invoice factoring, but a few leverage it more often than others.
Transportation
Margins are tight in the transportation industry, and although smaller trucking firms outnumber large companies by far, it can be difficult to compete. With transportation factoring, smaller companies can get the cash they need for fuel, maintenance, and other necessities and can let go of chasing invoices.
Manufacturing
Manufacturing companies often have large expenses like equipment and materials before a project starts. Because of this, many have no choice but to refuse work or large projects without a solution like manufacturing factoring. It provides the business owner with upfront cash and the opportunity to grow.
Healthcare
There are two primary forms of healthcare factoring. On the one hand, there are large medical providers like hospitals that are stuck waiting on insurance companies to pay. They need to be able to purchase supplies and cover labor in the interim. On the other hand, there are companies that provide supplies and equipment to the healthcare industry. They can get stuck waiting on payment from medical providers, a problem exacerbated by the slow-paying insurance companies the providers are waiting on.
Staffing
Staffing companies face unique challenges too. They invest time and money into finding top talent and securing good contracts. It can take their clients months to pay, but they're responsible for covering payroll in the meantime. By choosing staffing factoring, businesses can cover crucial expenses like labor to keep talent happy and accept larger contracts.
Oilfield
Quite often, smaller companies keep the oil and gas industry moving. These companies routinely have contracts with the Goliaths, who send invoices through a lengthy approval process. It can take months after the conclusion of a project for an invoice to clear. With oilfield factoring, the playing field is leveled a bit. Smaller companies can continue to win bids and secure lucrative contracts knowing they'll get paid as soon as an invoice is generated.
Service Providers
Service providers have an unusually difficult time qualifying for loans and lines of credit because they don't deal with tangible goods. Their work is the product being sold, and it can take 90 days or more to receive payment. That's where service industry factoring comes in. Thanks to the fast and easy approval process, most businesses can qualify, so service providers can get the working capital needed to cover expenses and grow.
What to Look for in an Invoice Factoring Company
To have a positive experience and achieve the benefits outlined above, it's important to partner with the best factoring company for your needs. A few common considerations are outlined below.
Industry Experience
One of the main things to look for in a good factoring company is their industry experience. Let's say you run a trucking company, and your primary concern is being able to afford fuel when you accept a load. Wouldn't it be nice if your factoring company could load up a fuel card for you that would help you get less expensive fuel? That's one of the benefits Viva offers our transportation clients.
Or, maybe you operate a staffing firm and need to make payroll tomorrow, or your top talent will walk. You're going to want to work with someone you can be sure will have your cash in your account today. That's one of the benefits Viva offers too.
Or, maybe you operate a medical device company and you've worked hard to build your client relationships. You don't want just anyone collecting from your clients. You want someone who's going to give them the white glove treatment as Viva does.
Flexibility of Terms
Contract terms run the gamut. Ideally, you want someone you can work with long-term but don't want to be tied into a long-term contract with stringent rules. Viva clients get the flexibility they need. You can factor all your invoices or just some. You can factor all the time or only when the need arises.
Customer Service
It's important to look at customer service from two standpoints: the service you receive and the service your clients receive. Read testimonials and reviews for factoring companies before you sign a factoring agreement to find out what working with them is really like. Keep an eye open for case studies too. They can help you identify other ways the company adds value to the businesses they serve.
Stability
Reading reviews can give you insights into how clients perceive a factoring company, but it's only a partial picture. Be sure to check how long your prospective partners have been in business as well. Viva, for example, has been helping businesses accelerate cash flow for more than two decades.
Factoring Rates
Rate structures will vary greatly from one option to the next, and it's not always easy to tell what sets offerings apart. For example, non-recourse factoring will generally be more expensive because the factoring firm assumes the risk of non-payment. Some companies may not tell you that you can reduce the risk of non-payment with credit checks and skip the expense.
Sometimes there are hidden costs or additional fees you might not expect as well. For example, some factoring companies may charge an application fee. With Viva, there's no cost for a funding estimate. Monthly minimums can also produce hidden fees that add up over time—especially if you get tied into a long-term contract.
Make sure any partner you consider is providing complete and total transparency. If you're unsure about how fees or charges work, ask for a detailed estimate.
Get a No-Obligation Quote from Viva
Leading the industry with competitive rates and top-tier service for more than two decades, Viva Capital has a hard-earned reputation for helping businesses succeed. If you're looking for a partner in growth, not just another factoring company, contact us for a free, no-obligation quote.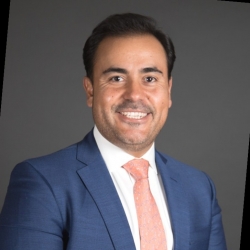 Latest posts by Armando Armendariz
(see all)