Viva Capital Funding ("Viva Capital") is excited to announce the hiring of Sarah Williams as Vice President of Sales.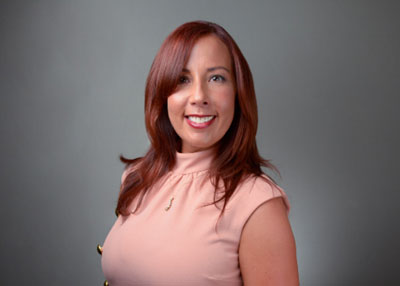 The addition of Ms. Williams marks a new chapter in the continued growth of Viva Capital and furthers its commitment to maintaining its reputation as one of the leading specialty finance companies in the United States. In this new role, Ms. Williams will be responsible for implementing the strategy and direction of the company's sales and marketing departments. Greg DiDonna, President of Viva Capital Funding, said, "We are thrilled to have Sarah join our growing team at Viva Capital Funding. Sarah has earned the reputation as an industry and business leader that adds value to her colleagues and clients at every turn. We look forward to our next stage of growth, and we know Sarah will be a large part of that success."
Ms. Williams has more than 15 years of experience in the factoring industry. Ms. Williams began her specialty finance career with Interstate Capital Corporation where she most recently served as Director of Business Development for ten years and was responsible for managing a sales team which consistently generated 20% annual growth. Under her leadership, the sales team at Interstate Capital Corporation contributed to the company's substantial growth, resulting in one of the largest factoring companies in North America. After the acquisition of Interstate Capital Corporation by Triumph Bancorp in 2018, Sarah served as Vice President and Sales Manager for Triumph Business Capital, which purchased more than $5.6 billion of invoices in FY2019.
Sarah is a veteran, having served in the United States Army for eight years prior to beginning her professional career. She is a proud mother of three, and currently serves on the board of B'Nai Zion Synagogue in El Paso and as the President of B'Nai Zion's Sisterhood.
About Viva Capital Funding
Founded in 1999 and headquartered in El Paso, TX, Viva Capital Funding has grown into one of the leading specialty finance companies in the southwest United States by providing factoring solutions, asset based lending, land warehousing, commercial real estate finance, corporate finance, and advisory services.