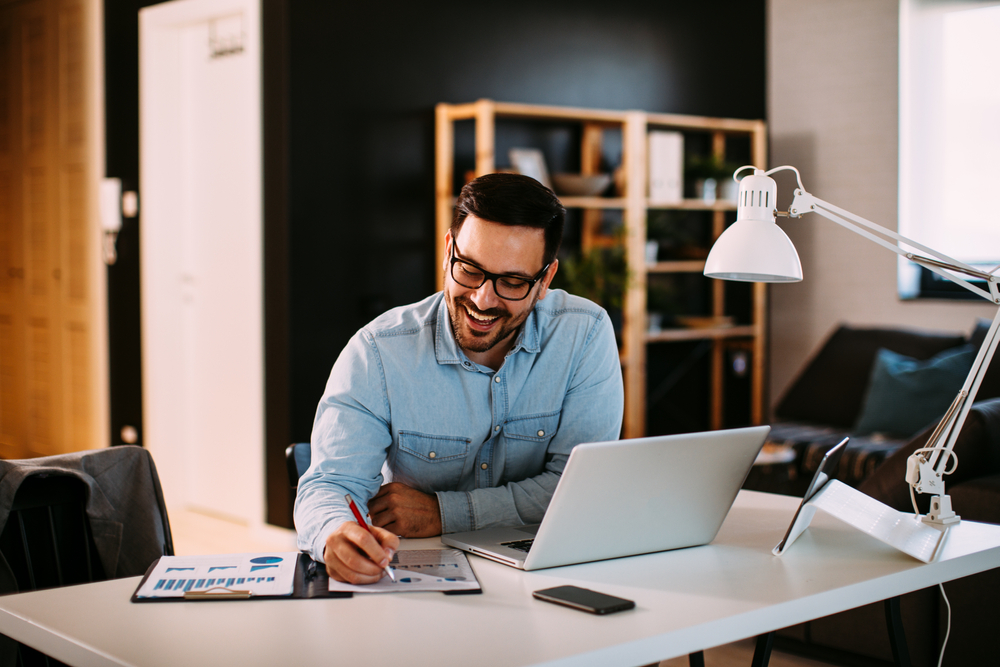 Considering a working capital loan? Many businesses explore their options when they're short on cash and worried about payroll, ordering supplies, or covering other daily expenses, but quickly realize traditional working capital loans don't always meet their needs and can be difficult to obtain.
Understanding Working Capital and Working Capital Loans
Working capital refers to the funds a business needs to operate its day-to-day activities. It includes cash, inventory, accounts receivable, and other current assets minus current liabilities.
A working capital loan is a type of business loan designed to provide funds specifically for a company's short-term operational needs. It helps businesses maintain sufficient cash flow to cover expenses, manage inventory, and meet other financial obligations. A working capital loan provides a lump sum of money to business owners, which can be used for various purposes like purchasing inventory, paying salaries, or handling unexpected expenses. The loan is typically repaid over a specific period with interest.
On this page, we'll go through eight common alternatives, so it's easier to see which working capital solutions can work for you.
1. Angel Investors
Angel investors can be a good option for some because they're individual people who typically invest based on their personal opinion rather than what an algorithm suggests. For example, a friend, family member, or business associate may become an angel investor. The people you see investing on "Shark Tank" could also be considered angel investors, though they tend to be more discerning. There are online platforms designed to match angel investors with businesses too.
The average deal is just under $400,000, according to the UNH Center for Venture Research, amounting to around $25.3 billion in total annual investments. Even still, this is a drop in the bucket compared to overall funding. This is largely due to the fact that angels are few and far between. Additionally, most will expect an equity stake that typically ranges between 20 and 30 percent of your company's value, though some will agree to a convertible note agreement too. That means the investor can either cash out the value of their note at the specified time or reinvest the money based on the company's current valuation when the term ends.
For these reasons, angel investment is usually best for those who already know someone who can invest and are comfortable giving up some control of their company.
Pros of Angel Investment
Works for startups and those with bad credit.
Terms are negotiable, and paperwork is minimal.
Works for all industries and businesses.
You don't need to make monthly payments.
You can sometimes partner with someone who has knowledge or additional resources to help your business grow.
Cons of Angel Investment
You usually need to know someone with cash to get funding. Unfortunately, it's hard to find an angel investor.
Terms can be ambiguous.
Funding is often slow.
Investors can usually turn their debt into equity.
Funding amounts are usually lower than you might get through other options.
Your investor may not understand your business and may have unrealistic expectations.
Does not help you build credit.
2. Venture Capital
Also referred to as VC, venture capital works similarly to angel investing, but the money comes from a pool of investors rather than a single investor. Last year, just under $330 billion was invested across 15,500 venture capital deals per Pitchbook. That means it's a little "easier" to get cash through VC, but it's important to note that venture capitalists are usually looking for a quick exit. Most want a sizable cut of your company and expect you to sell within a year so they can get a fast return. Unlike angel investors, who may jump in simply because they want you to succeed, venture capitalists are more prone to behaving like the "sharks" you see on TV. They want to know all the details about your business and will pick it apart in an attempt to verify it's a "sure deal" before they give any cash.
VCs also gravitate to some industries more than others. For example, more than $123 billion went to software companies in the U.S. last year, per Statista. Pharma/ biotech and commercial services were the only other industries that generated more than $30 billion in VC.
For these reasons, venture capital is usually best for those with a unique product primed to take off and planning to sell their companies within a year or so. However, you may find some options, like Viva's Venture funding, that don't force you to give up board seats to your lender.
Pros of Venture Capital
You can sometimes partner with someone who has knowledge or additional resources to help your business grow.
Monthly payments are not required.
Your business may receive more publicity since your investors are likely to network and share info.
Loans can reach $500,000, which makes VC more versatile than angel funding.
Cons of Venture Capital
Your ownership stake is reduced.
Financing can be expensive.
Although it's easier to secure VC than angel investments, it's still more difficult than traditional options.
You'll need a board of directors and formal reporting.
Your business must be expected to grow rapidly.
Funds will be released on performance.
If you underperform, you can lose your business.
Does not help you build credit.
3. Small Business Loans or Working Capital Loans
When most people think of a working capital loan or short-term loan, it's a traditional small business loan they're considering. Unlike the options above, a small business loan doesn't require giving up control of a company, and it's easier to get one. Around 45 percent of businesses applying for funding opt for small business loans per the latest Small Business Credit Survey.
Pros of Small Business Loans
You don't have to give up equity in your company.
APRs start at around nine percent.
Your payments help build credit.
Cons of Small Business Loans
The minimum credit score is 600, but higher scores are required to get the best terms.
Borrowers usually need to be in business for at least six months.
Annual revenue of at least $100,000 is typically required.
You may be required to pledge personal assets to qualify, and your personal debt-to-income ratio will be scrutinized.
APRs can be as high as 100 percent.
Monthly payments are expected.
4. SBA Loans
There are many types of SBA loans that can provide working capital for small businesses. Some of the most popular include 7(a) Loans, CDC/ 504 Loans, microloans, and disaster loans. These are unique in that the Small Business Administration (SBA) doesn't directly lend but guarantees loans with select providers. Because the lenders have the assurance that they'll be paid back from the SBA if you default, they're more willing to lend.
Pros of SBA Loans
You might be able to qualify even if you can't get a traditional bank loan.
Interest rates are capped.
A wide range of loan amounts is available.
Your payments help build credit.
Cons of SBA Loans
You'll usually need a down payment.
Although the SBA doesn't set limits, a 690 or higher credit score is usually required.
You must meet stringent requirements for business size, industry, and character.
You'll have to prove you can't qualify for a loan without the SBA's help.
5. Credit Cards
Credit cards can be used as an alternative to a working capital loan. Instead of receiving a lump sum, your good credit and/or collateral can help you earn a credit line. You can charge up to your maximum allowed amount. Then, as you pay down your balance, the funds become available to draw from again.
Credit cards can sometimes be an affordable option because you're only paying interest on the funds you actually draw, though interest will likely be much higher than it would be for a loan. Unfortunately, for this reason, some small business owners find themselves in the trap of making interest-only payments and never truly paying down the balance.
It's also worth noting that some business cards have limits on what you can purchase with them. You may not be allowed to charge inventory, payroll, your lease, or a vendor's bill, for example.
Pros of Credit Cards
For the most part, you can spend the money however it makes sense.
You only pay for the money you borrow.
You can build credit.
Cards with lower limits won't necessarily require collateral if your business is well qualified.
Depending on your agreement, you can sometimes earn benefits or rewards for using your card.
Cons of Credit Cards
There may be limits on what you can pay for with your card.
You'll usually need a credit score of 700 or higher to get a good business credit card with decent terms.
It's easy to get hit with surprise fees.
It's easy to get caught in a debt trap.
Borrowing limits are low.
Interest rates can be higher than those for traditional loans and usually start at around 19 percent.
6. Revolving Line of Credit
A Revolving line of credit (LOC) works like a credit card, though you draw funds from an account. The primary differences are that you won't get rewards for using your LOC, but you will probably get a lower APR and higher credit limit.
Pros of Revolving Lines of Credit
You only pay for the cash you use.
Your payments help build credit.
It's easy to get hit with surprise fees.
You may be able to get a LOC with a credit score of just 500 if you have collateral.
Cons of Revolving Lines of Credit
It's easy to get hit with surprise fees.
It's easy to get caught in a debt trap.
Borrowing limits are low.
The best terms are reserved for those with credit scores of 680 or higher and collateral.
APRs can be higher than those for traditional loans and may be anywhere from eight to 80 percent.
7. Asset-Based Lending
Businesses that don't qualify for traditional small business working capital loans due to bad credit, a lack of time in business, or other rigid criteria banks have can often qualify for asset-based lending. It's sometimes referred to as a secured loan because the loan or line of credit is backed by one or more of your assets. So, for example, you may secure a loan with real estate or equipment.
Pros of Asset-Based Lending
You can qualify even if your credit isn't great, or you don't meet other requirements for a traditional bank loan.
Loan lengths can be flexible.
You can usually spend the money in whatever way makes the most sense for your business.
Cons of Asset-Based Lending
Assets used to secure the loan are at risk if you default.
The amount you can borrow is limited to the value of the asset(s) involved.
If you're using specialty or industry-specific assets to qualify, a lender without industry expertise may not know how to value the asset correctly, resulting in lower loan amounts or terms that aren't as strong.
Interest rates are typically higher than they are for a traditional business loan.
8. Invoice Factoring
Instead of opting for a loan or line of credit, many businesses leverage invoice factoring to meet their working capital needs. With this method, you submit your unpaid B2B invoice to a third-party factoring company, which then advances you most of the value of the invoice. Then, when your client pays their invoice, you receive any remaining funds minus a nominal factoring fee.
Pros of Invoice Factoring
Approval is based on the creditworthiness of your clients rather than your credit score, so most businesses qualify.
Funding is fast—payments can even be made the day you submit your invoice to the factoring company.
You choose which invoices to factor and when to factor them, so you have more control over the amount you receive.
You may be able to win more business or accept larger deals because you're getting paid right away, even if the client isn't obligated to pay their invoice for 30, 60, or 90 days.
Cons of Invoice Factoring
Factoring is generally more expensive than a traditional loan or LOC, but because you choose when and how much to factor, you can limit your expenses and only leverage it when it makes business sense to do so.
The factoring company collects payments from your clients. Some businesses don't like this, while others appreciate being freed from the task and being able to provide their clients with more flexible payment terms.
Secure Your Working Capital through Viva Capital
For decades, businesses across virtually all industries have come to rely on Viva's invoice factoring services. However, we also know factoring isn't always the best solution for each company and that the best funding solution will vary based on the situation and your stage of business growth. That's why we're happy to create a tailored fit through factoring, venture financing, short-term business loans, or asset-based lending. Request a complimentary rate quote to learn more or get started.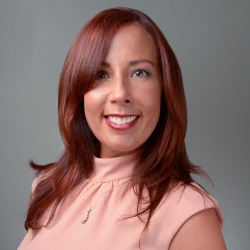 Latest posts by Sarah Williams
(see all)