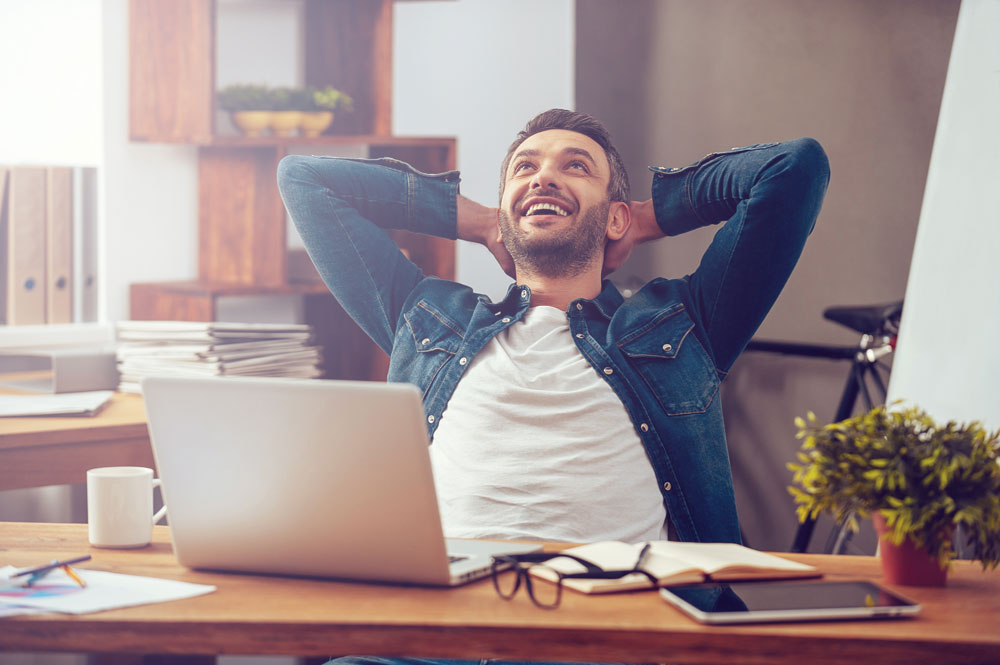 Wondering how to expand your business, but not sure where to start? With all the options available, it's not always easy for entrepreneurs to know which avenues will produce measurable business growth and eliminate the guesswork as you prospect new customers. In this article, we'll cover nine tested business expansion strategies, and when they work best so it's easy to see which tips for business success will produce the results you want. Keep reading to learn how to grow your small business.
1. Get to Know Your Customers
If you're already using a service like Google Analytics, you can use it to identify key information like the age, gender, and interests of people who visit your website. Then, create a profile or persona of your existing customer, so it's easier to create content and strategies that speak to him. See more than one profile emerging? Create multiple personas and use the information you learn to ensure the business expansion strategy you're creating aligns with the data. Your customers' needs and the overall customer experience are important to any business, and this feedback is needed to give great customer service in the future.
You can also go the extra mile and get a better feel for what your current customers think by sending out surveys and requesting feedback. Use your surveys to:
Uncover what people really think about your customer service.
Find out if there's a market for new products.
Identify which incentives will work best in your customer loyalty program.
And more.
2. Use Social Media
Sometimes, small business owners get burned out on social media because it doesn't produce the results they expect right away. However, it's an important part of your marketing efforts and developing a well-rounded online presence. Plus, by incorporating social media into your marketing strategy, it can help you reach your business goals if you use it effectively.
Rather than using all available social media platforms, circle back to the customer data you uncovered in step one. Then, find out which channels your target market already uses. Facebook tends to be a solid platform for businesses because it attracts a wide range of people. However, you may want to head to Twitter if you're working with a younger audience or LinkedIn if you're connecting with educated business professionals. An option like Instagram may be ideal if you have great visual content and are targeting a younger or middle-aged audience. By zeroing in on just a few networks, you'll have a much easier time keeping up and will get better results.
A few additional pointers:
Use social media to engage and help, not necessarily to sell. You'll increase sales as a side-effect of engagement if you're managing social media well with a good marketing strategy.
Create a schedule and stage your posts in advance.
Be consistent. Your audience wants to know what to expect.
Give it time. It can take six months or more before you start to see results.
3. Research the Competition
Spend a little time getting to know your competitors and what strategies they're applying. Keep an eye open for opportunities they're missing and what seems to be working well for them. Bear in mind that just because they're doing something and sticking to it doesn't mean they're having success with it! Your research will only give you an external view of what's happening, so it shouldn't become your primary focus. It can, however, help you identify weak areas you can capitalize on and sometimes see what's not working for them, so you don't make the same mistakes.
4. Acquire Other Businesses
One of the fastest growth strategies is to acquire/purchase other businesses. You may want to consider this angle if you come across a company that will:
Help you capture a larger market share instantly.
Allow you to reduce your costs.
Give your company access to new technology.
Diversify your offerings.
Provide access to resources like a greater talent pool or enhanced distribution.
Naturally, you'll need to do your homework to ensure any business you're considering acquiring will contribute to your long-term business success.
5. Focus on Scalability
Particularly when your business is in the growth stages and money is tight, it's easy to use Band-Aids and short-term solutions, thinking you'll correct things or adjust them as you grow. However, shortcuts can hold you back and be expensive to remedy later. So, whether you're looking at software, equipment, the structure of your team, or any other aspect of your business, consider if the solution you're planning to implement will still serve your business well in the coming years and allow for your business to gain a competitive advantage. If not, opt for a solution that will.
6. Make Same-Day Invoicing a Priority
Stable cash flow is essential to driving business growth, but achieving consistent cash flow can be difficult if your invoicing process is not optimized. This is why prioritizing same-day invoicing is one of the most fundamental tips for business growth out there.
It's not uncommon for businesses to give B2B clients a 30, 60, or 90-day window to pay invoices. That's a long time to wait for money you've already earned. Meanwhile, you've got payroll to cover overhead and other expenses. Don't add weeks onto the cycle with slow billing. Get invoices out on the day you deliver services or goods.
7. Manage Your Cash Flow
Prompt invoicing and payments are key components to proper cash flow management, but they're not the only aspects involved. To ensure you have enough cash on hand to fuel business growth, look for additional ways to slow or stall your cash outflows and methods to accelerate inflows or increase income streams.
8. Attract the Right Employees and Build a Positive Workplace Culture
It's easy to overlook the importance of building a strong team and positive workplace culture when you're focused on company expansion, but your employees and business growth strategies are tied in a multitude of ways. For example, businesses that focus on employee experience tend to see faster and stronger revenue growth, according to research presented in Forbes.
When you are working on growing your small business, perform an analysis of your current team and take note of any gaps in skill, trainability, or availability. Then, hire the team you'll need for the stage of growth you want to achieve and train them, so they're ready to handle the influx of new business when it comes.
Make sure everyone has the resources and environment necessary to succeed in their role. Consider areas like performance incentives, mentorship, and ongoing professional development.
9. Request Referrals and Reviews
Prospects acquired through referral sources tend to be more qualified, easier to convert, and generate more revenue, so it's important to have a formal referral program or several referral programs to help develop better relationships with each type of referral source. For example, your current customer base may respond to discounts and employees to a bonus. You may also want to network with other business professionals who share your audience but don't directly compete. In these cases, they may happily refer to you as part of a reciprocal referral program.
While you're building out your referral program, look into creating a review request program too. Because 87 percent of people read online reviews for local businesses, per BrightLocal, and 79 percent say they trust reviews as much as a personal recommendation from family and friends, positive reviews can help nudge more prospects/potential customers to you as well.
Accelerate Your Cash Flow with Factoring
Cash flow is a key factor in business growth, so if your money is tied up in unpaid B2B invoices, expanding your business can become an impossible task. Invoice factoring provides immediate payment on your invoices without taking on a loan or debt, so it's easy to qualify, and you can spend your money on the business growth strategies of your choosing. To get started, request a complimentary quote from Viva.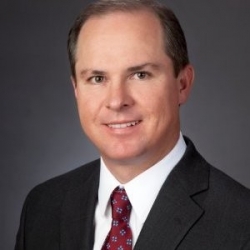 Latest posts by Greg DiDonna
(see all)