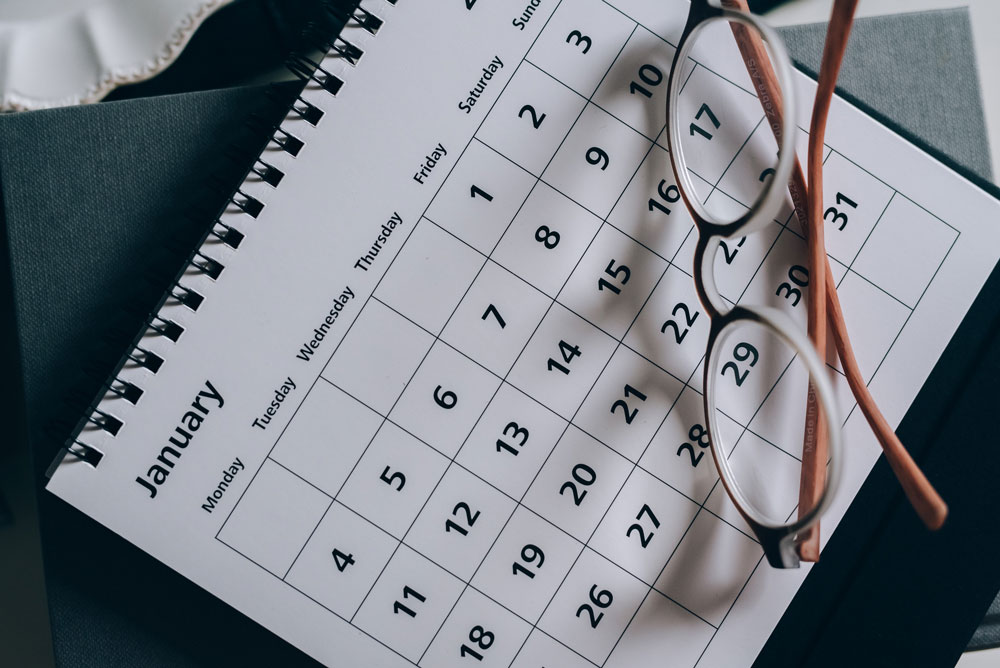 There are 13 federal holidays, often referred to as U.S. bank holidays, throughout the year. Because they often impact everything from customer behavior through employee management and cash, keeping track of them is essential. Below, we'll cover why we have these observances and give you a full list of U.S. Bank holidays to add to your calendar.
Most Banks Are Closed During Federal Reserve Holidays
The United States doesn't actually have "bank holidays." What most people refer to with the term are federal holidays. These are specific days of the year in which federal government employees do not work. The tradition dates back to 1870, when government officials realized certain services within the District of Columbia couldn't operate on certain days of the year because their employees took them off.
To that end, four days were initially named federal holidays, and federal employees in the District of Columbia were given those days off. However, the holidays were not given to federal employees in other parts of the country, nor did they apply to the private sector.
Given that the U.S. Federal Reserve Bank was part of those closures, and smaller private banks rely on it, the banks followed suit. Today, most government agencies across the country and many businesses within the private sector observe the closure schedule as well.
List of U.S. Bank Holidays 2023 – USA Federal Holidays
January: New Year's Day
Observed on January 1
As most know, New Year's Day is observed on January 1 every year. It was one of the first four noted when federal holidays were announced in 1870.
January: Inauguration Day
Observed January 20 (or 21) Every Four Years
President Dwight D. Eisenhower officially made Inauguration Day a federal holiday in 1957, so federal employees could watch the event. The holiday is usually observed on January 20, the year after an election is held, but it shifts to the following Monday if the 20th falls on a Sunday.
January: Martin Luther King Jr. Day
Observed the Third Monday in January (January 16, 2023)
MLK Day did not become a bank holiday until 1983 in a second attempt to have the observance passed into law. The date falls close to the civil rights leader's birthday of January 15.
February: President's Day/Washington's Birthday
Observed the Third Monday in February (February 20, 2023)
"President's Day" has seen many changes over the years. When the observance was created, it was named Washington's Birthday and held on February 22 in honor of the first president's birthday.
When the Uniform Monday Holiday Act of 1968 was passed, it became a floating holiday observed on the third Monday of February instead. Many people think this shift occurred to allow for a dual celebration of Abraham Lincoln, who was born on February 12, and refer to the day as President's Day because of this. However, the true name as determined by the federal government remains Washington's Birthday.
May: Memorial Day
Observed the Last Monday in May (May 29, 2023)
Like Washington's Birthday, Memorial Day has a history of changes as well. The observance dates back to the post-Civil War era, in which many soldiers moved into government roles following the war. Of their own accord, they formed fraternal organizations that typically honored their fallen brothers on May 30 each year. With so many federal employees already taking the day off, the federal holiday was signed into law to allow veterans time off to pay their respects.
As the years rolled on and more wars were fought, it made sense to expand the holiday. So when the Uniform Monday Holiday Act of 1968 was passed, the name was changed to Memorial Day, and it became a floating holiday observed the final Monday in May.
June: Juneteenth
Observed June 19
Juneteenth is one of the most recent additions to the U.S. bank holiday calendar. While the roots trace back to 1865 and the signing of the Emancipation Proclamation, it didn't become a federal holiday until 2021.
July: Independence Day
Observed July 4
Often simply referred to as "The Fourth of July," Independence Day is celebrated in honor of the signing of the Declaration of Independence and is one of the initial four federal holidays created.
September: Labor Day
Observed the First Monday in September (September 4, 2023)
The Labor Day movement was already in full force, with nearly half of all states observing it when it was signed into law in 1894. These days, the U.S. bank holiday is usually thought of as an opportunity to discuss workers; rights, though the initial intent was to boost workers' morale.
October: Indigenous Peoples' Day
Observed the Second Monday in October (October 9, 2023)
The roots of Indigenous Peoples' Day can be traced back to 1977, when the United Nations sponsored a conference on discrimination. South Dakota began observing the day in 1989, and individual cities in other parts of the country soon followed.
It officially became a federal holiday in 2021, with President Joe Biden noting that it was an opportunity to acknowledge the hardships indigenous people faced and their resilience and contributions to society.
October: Columbus Day
Observed the Second Monday in October (October 9, 2023)
Columbus Day, of course, relates to Christopher Columbus' historic arrival in the Americas on October 12, 1492. What's perhaps most interesting about the day is that it's observed in many countries throughout the world. In all, 45 states already observed the date independently when it was signed into law as a federal holiday in 1968.
November: Veterans Day
Observed November 11, 10, or 12 (November 11, 2023)
Veteran's Day was initially known as "Armistice Day" and was observed on November 11. Created in 1938, it was originally a day to commemorate peace in a country that had been shaken by World War I.
People's opinions about war shifted with the times, so the name of the holiday was changed to Veteran's Day in accordance with this in 1954. The date shifted a bit throughout the 1960s and 1760s, but new dates didn't stick, and states often continued observing the holiday on November 11 regardless of the federal holiday schedule.
As a result, Veteran's Day has remained on November 11 for several decades. However, if the 11th falls on a Saturday, it's observed on the 10th, and if it falls on a Sunday, it's observed on the 12th.
November: Thanksgiving Day
Observed the Fourth Thursday in November (November 23, 2023)
People often joke about whether Thanksgiving Day is truly a day for giving thanks or if it's really about commercialism. The reality is, it's genuinely both.
Harvest festivals have been quite common throughout history, and the American version traces back to a feast shared between the Wampanoag tribe and early Pilgrims. President George Washington then held the first official observance in 1789, which he dubbed "a day of public thanksgiving and prayer." However, Lincoln gets credit for turning it into an annual celebration, and Franklin D. Roosevelt gets credit for setting a fixed date for it.
The commercialism comes in because Roosevelt set the fixed date as the third Thursday in November. He was hoping the extra week of holiday shopping would help the economy. Unfortunately, people didn't take to it, and it was moved to the fourth Thursday in November 1941.
December: Christmas Day
Observed December 25
This may not seem odd to us today, but early Puritans looked down on Christmas Day and thought of it as a Pagan celebration. They wanted nothing to do with it. Many people stateside thought of it as a British holiday during the American Revolution and eschewed it as well. Even still, Christmas Day made the cut as the final of the initial four federal holidays and has always been observed on December 25 in the U.S.
U.S. Bank Holidays Affect Business Cash Flow
U.S. Bank holidays can impact business cash flow in lots of ways. While certain days have the ability to spur sales in certain industries, many holidays diminish cash flow. Because banks are closed, U.S. bank holidays can slow checks from clearing, prevent the release of funds, drain cash reserves, and more.
The other big challenge is that half of all U.S. bank holidays occur in the three-month span from November to December, when many businesses are experiencing their seasonal peak. Business growth paired with reduced cash on hand can be a recipe for disaster for many businesses.
Get Help Boosting Your Cash Flow if U.S. Bank Holidays May Impact Your Business
Maintaining steady cash flow and keeping cash reserves strong is essential for businesses today. If bank closures have the potential to disrupt your business, you need to have a solution ready. Invoice factoring can provide you with immediate cash for the unpaid B2B invoices of your choosing and does not leave you with debt to pay back, so you can bridge cash flow gaps and come out stronger. If you'd like to learn more, request a complimentary rate quote from Viva.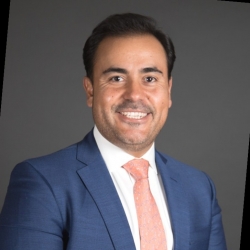 Latest posts by Armando Armendariz
(see all)