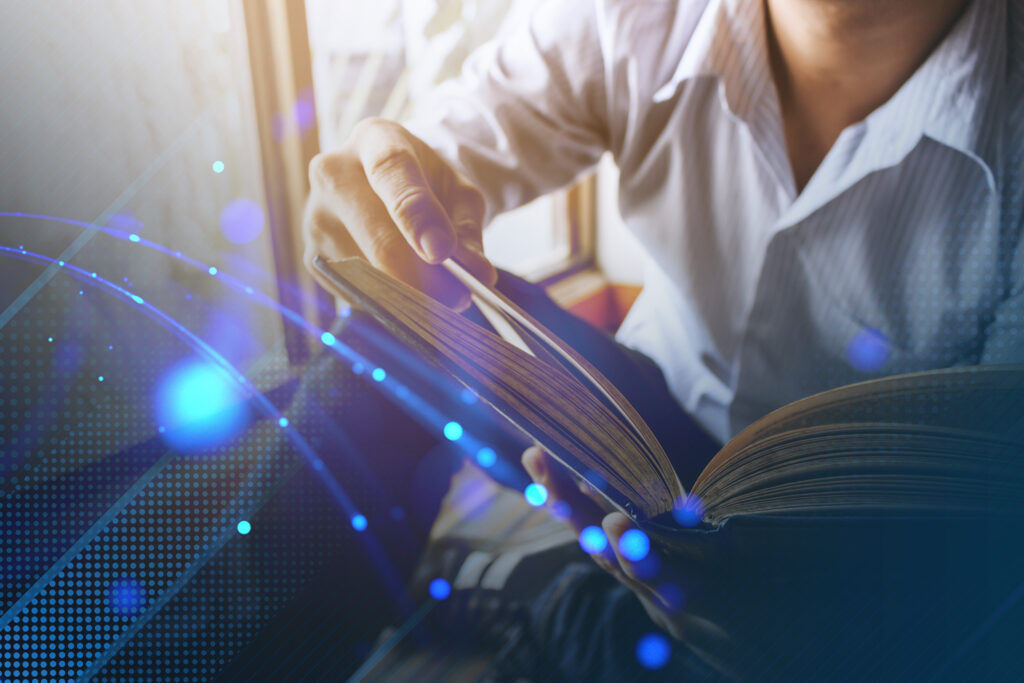 There's no shortage of options if you're looking for the best books for business growth. Which ones truly deserve a spot on your business reading list? Give us a few minutes, and we'll walk you through some top business books and why each deserves a spot on your shelf.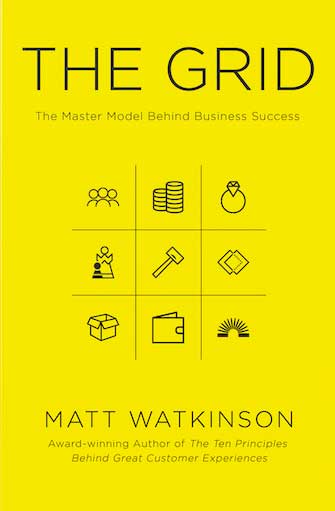 1. The Grid: The Master Model Behind Business Success by Matt Watkinson
"When decision-makers look at each part of a business in isolation they usually aren't aware of how individual decisions can add up to unintended and undesirable outcomes." Three-time author Matt Watkinson often lands on lists of top business books because he does a fantastic job of fusing knowledge with real-world examples and humor. "The Grid: The Master Model Behind Business Success" is a must-read business book in its own right because it walks business leaders through the components of running a successful company and how they work together, or against each other, as the business grows.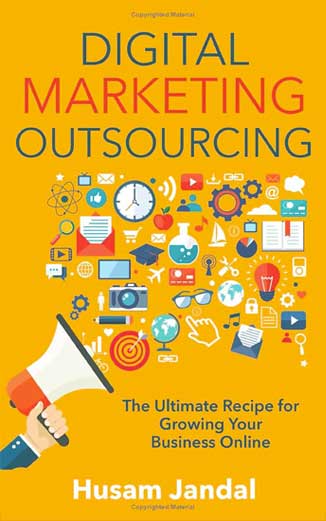 2. Digital Marketing Outsourcing: The Ultimate Recipe for Growing Your Business Online by Husam Jandal
"When you have the right people on board, they'll ensure your strategies and initiatives continue to deliver ROMI year after year." World-renowned digital marketing consultant Husam Jandal is the author of some of the best books on growing a small business because it's literally what he does every day. As someone who has firsthand experience teaching Google Partners and helping Fortune 100 companies scale, Jandal's insights are the product of being a part of hundreds of organizations. Falling squarely in the business self-help books category, "Digital Marketing Outsourcing: The Ultimate Recipe for Growing Your Business Online" provides a digital marketing framework that can be successfully applied to businesses of all sizes. Rather than teaching leaders how to market their businesses, it explores which tactics to deploy, how to achieve maximum return on marketing investment (ROMI), and how to structure a marketing team that scales as your business grows.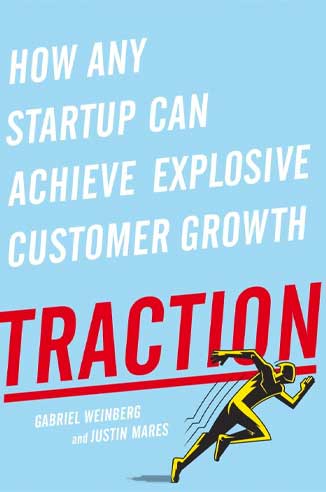 3. Traction: How Any Startup Can Achieve Explosive Customer Growth by Gabriel Weinberg and Justin Mares
"Almost every failed startup has a product. What failed startups don't have is enough customers." Gabriel Weinberg, founder and CEO of DuckDuckGo, and entrepreneur Justin Mares are the masterminds behind this entry on our list of best business books. While the duo provides some methodology for choosing the best ways to gain business traction, it serves as a primer or introduction to online and offline marketing channels. In "Traction: How Any Startup Can Achieve Explosive Customer Growth," you'll be introduced to 19 key traction channels, from blogs to speaking engagements, and hear the backstories of companies that successfully leveraged each.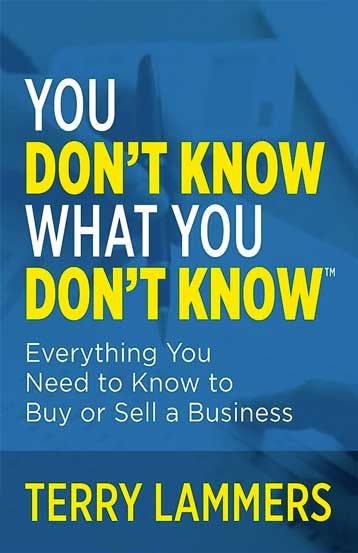 4. You Don't Know What You Don't Know: Everything You Need to Know to Buy or Sell a Business by Terry Lammers
"The first priority is established cash flow… Cash flow is the beating heart of any business." A mainstay on the list of must-read books for entrepreneurs, "You Don't Know What You Don't Know" by Terry Lammers delivers a crash course in business finance in little more than 100 pages. Throughout, Lammers draws on his knowledge as a Certified Valuation Analyst (CVA) and his experiences as president of his family's business, in which he helped scale it from $750,000 in annual sales to over $42 million over 18 years, in part by purchasing 11 different companies. Readers learn the basics of valuing a company, financial statements, which pros to turn to, and more.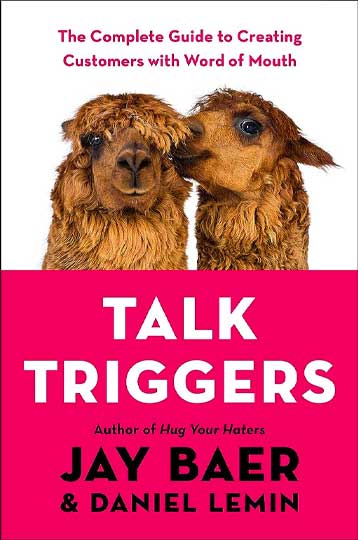 5. Talk Triggers: The Complete Guide to Creating Customers with Word of Mouth by Jay Baer and Daniel Lemin
"People rarely discuss adequate experiences." While "Talk Triggers" certainly belongs on a list of books on business growth strategies, it could just as easily earn a spot on a list of books related to delivering top-notch customer service. Written by Daniel Lemin, an early Google hire and pioneer in reviews and reputation research, along with business growth pro and motivational speaker Jay Baer, the book uses humor to demonstrate what gets customers talking about an experience with a brand and how to harness the power of word-of-mouth marketing to grow your business.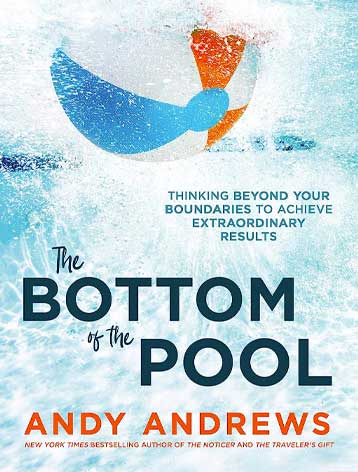 6. The Bottom of the Pool: Thinking Beyond Your Boundaries to Achieve Extraordinary Results by Andy Andrews
"How you think is massively influenced and largely determined by what you read, hear, and watch." It's not by chance that "Bottom of the Pool" reads almost like a novel with its vivid storytelling. With multiple New York Times bestsellers under his belt, its author Andy Andrews is well-known across various genres, including fiction and self-help. This certainly makes for a more exciting read. But his unique approach puts "Bottom of the Pool" on the list of best books on growing a small business. Andrews doesn't necessarily teach you how to run a business. He aims to help you think unconventionally – to beat out your competitors by applying different rules to the "game" you've both been playing. Fans of his methods claim to have boosted annual revenue from $5.4 billion to $22 billion in just three years. While these may not be typical results, this business book won't feel like work to read.
7. The 4-Hour Workweek by Timothy Ferriss
"The question is then, how can one achieve the millionaire lifestyle of complete freedom without first having $1,000,000?" With a name that's nearly synonymous with entrepreneurship, best business books author Timothy Ferriss has spent years on the New York Times list. His most famous title, "4-Hour Workweek," has inspired more than a million people across the globe to rethink conventional working arrangements and optimize their daily lives to cut back on tedious tasks and focus more on what they enjoy. While you may not be totally ready to scale down to four hours of work by the end, you will be equipped with new strategies that can help you maximize your time.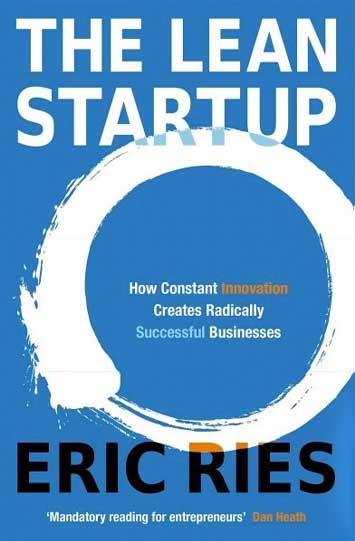 8. The Lean Startup: How Today's Entrepreneurs Use Continuous Innovation to Create Radically Successful Businesses by Eric Ries
"Innovation is a bottoms-up, decentralized, and unpredictable thing, but that doesn't mean it cannot be managed." Eric Ries, who may be best described as a serial entrepreneur and author of multiple books on business, including "The Lean Startup" and "The Startup Way," isn't your typical writer. He's responsible for complete movements in the entrepreneur community. He also has a slew of success stories to show his model works, including his own startups, Dropbox, and Wealthfront, to name a few. "The Lean Startup" is often heralded as one of the best books to read for business owners for this reason. In it, you'll learn how to find out what your customers really need from your product, why pivoting is crucial to success, and how to maximize what you have.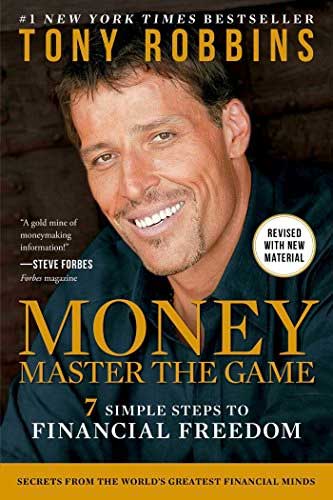 9. MONEY: Master the Game by Tony Robbins
"Success leaves clues. People who succeed at the highest level are not lucky; they're doing something differently than everyone else does." Seeing Tony Robbins' name on the list of best finance books might seem a little odd. He's better known as the head of a life-coaching empire, a man with an origin story that would make most people turn pale, and a list of devotees that includes A-list celebrities, politicians, and Fortune 100 execs. But this is precisely why "MONEY: Master the Game" works. Although it isn't expressly designed for business owners, Robbins shares stories from some of the best-known people in finance and walks readers through seven steps anyone can apply to gain greater financial freedom.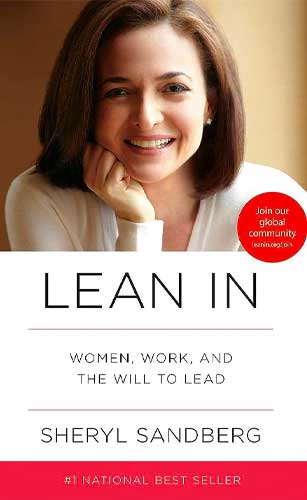 10. Lean In: Women, Work, and the Will to Lead by Sheryl Sandberg
"What would you do if you weren't afraid?" The final title on the list of books entrepreneurs should read is "Lean In" by Sheryl Sandberg. While there are gems in it that anyone can appreciate, the former Meta COO's book addresses leadership from a female perspective. Sandberg covers how to break the glass ceiling by empowering yourself at work, the importance of mentorship, and choosing your priorities wisely.
Grow Your Company with Help from Viva
All the top business books have at least one thing in common. You need working capital to cover daily operations and expand. If slow-paying clients are holding you back from growing your company, Viva Capital can help. To learn more about invoice factoring or get started, request a complimentary quote.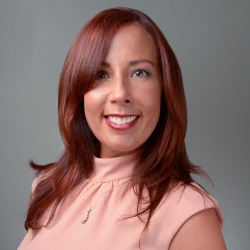 Latest posts by Sarah Williams
(see all)