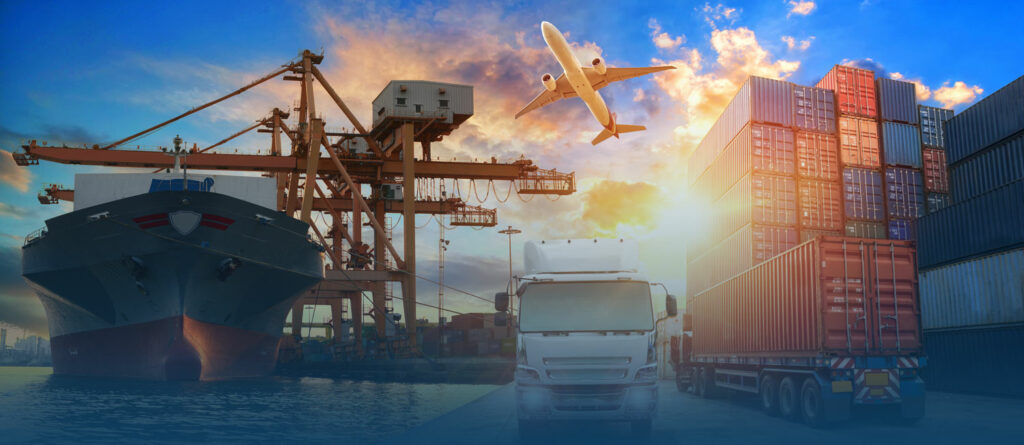 Supply chains have been completely disrupted in recent years. Many blame the pandemic. Although that certainly had a hand in accelerating the issues, the reality is that changes were rolling in before anyone had even heard of COVID-19. Below, we'll take a look at some of the latest supply chain trends and how they're impacting businesses.
1. Sustainability
With climate change concerns mounting and consumers seeking out green brands, sustainability is becoming a trend in SCM (supply chain management). Globally, 66 percent of consumers are willing to pay more for green brands per Nielsen surveys. Brands with a demonstrated commitment to sustainability see annual growth of four percent, while their counterparts gain just one percentage point.
Nearly 90 percent of worldwide supply chain decision-makers say their company already has a clear mission statement related to sustainability or is in the process of creating one but only about half have reduced shipping miles per an Oxford Economic survey.
Although business shifts are lagging across the board, the change can be seen in specific situations. Current trends in supply chain management show that, warehouses are moving to energy-smart lighting and electric forklifts, as well as new technologies that make it easier to optimize fuel consumption and energy in general.
2. Circular Supply Chains Over Linear Supply Chains
Many companies are moving toward circular supply chains in which discarded products are being broken back down and renewed. This helps reduce costs overall and addresses market volatility. As government regulations shift and incentives for recycling increase, circular supply chains will continue to grow in popularity.
3. Growth of Supply Chain Integrations
Whereas transportation companies have largely specialized in one area, such as land or sea, more are offering both to optimize delivery time and improve customer service. A surge in the use of third-party logistics providers (3PLs) and 3PL tech to apply the same approach is being seen too.
4. Workforce Globalization
It was initially predicted that 80 percent of manufacturers would have multi-country operations by 2020, according to Capgemini. The pandemic may have delayed this, but the conditions which led to the predictions remain. It's simply more cost-effective to source talent globally in most cases and, particularly with businesses based in the United States, a shortage of qualified talent necessitates looking outward.
5. Increased Demand for SCaaS and SCM Support
Many businesses continue to handle their supply chain management in-house but see the value in tapping into larger networks. This, paired with the need to maintain smaller in-house teams, has led to the emergence of Supply Chain as a Service, or SCaaS, and on-demand SCM support.
6. Shorter Product Lifecycles Demand More Efficient Supply Chain Management
There was a time when a company could release a product and continue to generate revenue from it for many years after, perhaps even a lifetime. That's rarely the case nowadays. Around 50 percent of company revenue across a broad range of industries now comes from products launched within the past three years per SupplyChain.
The rise in competition means companies must move quickly on releases. Failure to release in a timely manner all too often allows a competitor to beat the business to market or, worse yet, means an obsolete product is being launched. Products and service lines are being replaced every two years because of these concerns, which means companies must have efficient supply chains to meet the new demands.
7. Elastic Logistics Processes Are Becoming the Norm
Running lean and fast is only half the battle. As was seen during the pandemic, consumer demand can shift at the drop of a hat. Elastic logistics, or having the ability to scale as needed, is essential for this reason. Current IT trends in SCM indicate that while smaller businesses still utilizing manual inventory systems will continue to face scaling challenges, larger companies utilizing artificial intelligence (AI) are having a much easier time adding elasticity to logistics processes.
8. Increased Supply Chain Transparency
Now more than ever, consumers care about how things are sourced. Part of this relates to a desire to be green and lowering carbon footprints as mentioned earlier. The other aspect is that seven in ten consumers prefer to purchase from companies that share their values, as highlighted by SmallBizTrends. While this is easily seen with social values in today's cancel culture, it also extends into how brands source their goods and materials. Ergo, when customers have a choice between a brand that sources from their preferred suppliers or regions, one that doesn't, or one that's ambiguous, most will choose the first option. Many companies are sharing their supply chain stories as part of their brand stories to appease customers as a result.
9. Supply Chain Automation
Supply chain automation adoption and the types of technologies leveraged are growing in leaps and bounds. AI, for example, is helping companies build more elasticity into their models and develop better predictions about needs. Many companies are leveraging augmented reality (AR) and virtual reality (VR) too. For example, some companies are using AR in warehouse settings to display a map that directs forklift drivers to a picking point, while VR helps reduce hazards and aids in training. Robotic adoption is growing as well. Some warehouses are now operated almost entirely by robots handling everything from sorting to picking and packing.
10. Increasing Logistics Costs
Increased wages, volatility, and surging fuel prices are causing logistics costs to rise to new heights. Even carriers like FedEx are implementing rate hikes like never seen before as a result. Rising costs will continue to be passed onto companies, and often consumers, going forward.
11. Prioritization of Resilience
"Resilience" is the word of the era. Companies have always understood the importance of being able to pivot, but these days it's more about anticipating what could go wrong and already having steps in place to overcome challenges as they emerge. Delays and disruptions across the sector are expected to continue, and although increasing expenses will hopefully be balanced with leaner teams and the adoption of tech, businesses must remain prepared to address them on an ongoing basis.
Make the Most of Supply Chain Trends with Invoice Factoring
Whether you run a business that's coping with increased costs or want to tap into new technology that can help you operate more efficiently, working capital is essential. However, most businesses are struggling with slow-paying clients while supply chain issues mount, which means cash flow is becoming more of a trickle. If your B2B company invoices clients after work or goods are delivered, invoice factoring can help. It's like getting a cash advance on your invoices but there's no debt to pay back because your clients cover the balance when they pay their invoices. To learn more or get started, request a complimentary rate quote from Viva.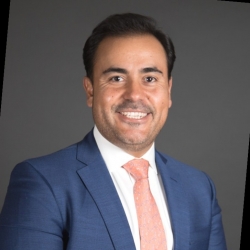 Latest posts by Armando Armendariz
(see all)