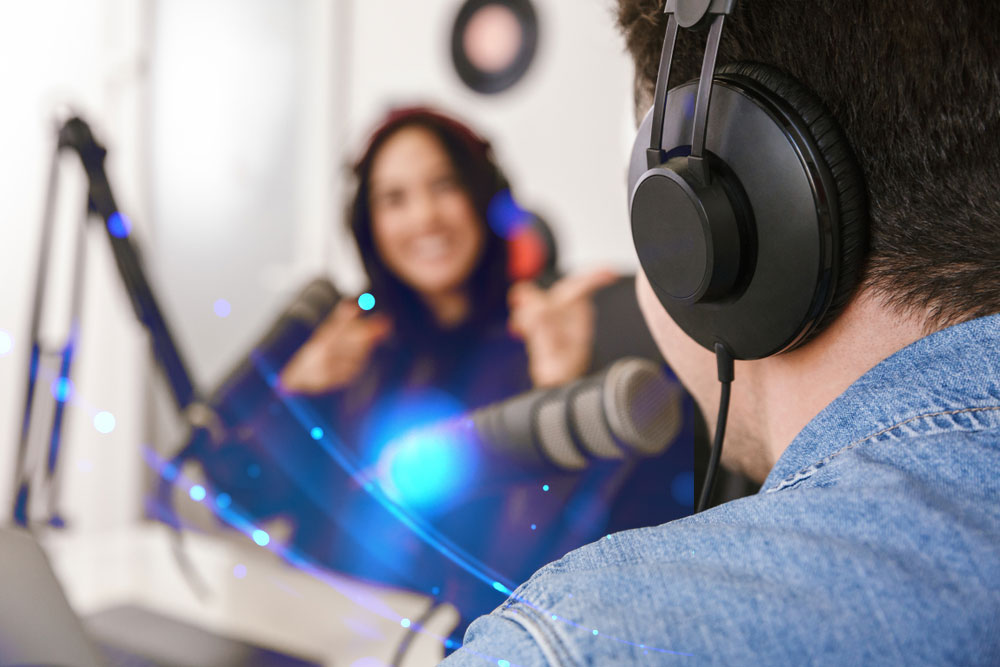 Trying to find the best B2B podcasts for your industry? Below, you'll see lists of the top five B2B podcasts and sales-focused podcasts that are ideal for all industries as well as the top three for each industry, including manufacturing, staffing, trucking, healthcare, construction, and oil and gas.
Best B2B Podcasts
1. Modern Day Marketer
Initially, a content marketing-focused podcast developed by content curation platform and distribution channel the Juice, Modern Day Marketer now cover a wide array of topics ranging from branding to managing both people and technology-related aspects of marketing.
2. The Sales Engagement Podcast
Outreach.io's podcast, The Sales Engagement Podcast, is a must for anyone trying to strengthen their sales department. Topics range from how to effectively manage cold calls to keeping sales teams motivated.
3. The Advanced Selling Podcast
The brainchild of sales pros Bill Caskey and Bryan Neale, the Advanced Selling Podcast (ASP) boasts an impressive library of over 700 shows. Intended for listeners who have graduated beyond the basics, ASP digs into the specifics of what can go wrong in sales and how to overcome challenges.
4. The Customer Experience Podcast
Produced by video messaging platform BombBomb, the Customer Experience Podcast explores the full customer journey and how sales, marketing, and customer success departments come together to create experiences that win customers for life.
5. Speaker Series Rewind
Although presently on hiatus, High Alpha's Speaker Series Rewind is worth a listen for those who haven't checked it out or its predecessor, the High Alpha Speaker Series. The Speaker Series is all about gaining insights from industry leaders, successful entrepreneurs, and investors. Notable guests include Angie's List founder Angie Hicks and former Walmart CMO and Zytara founder Julie Lee. In the Rewind, High Alpha takes the original interviews and spins these interviews into rapid-fire podcasts.
Best Sales Podcasts for B2B Business Owners
1. The Sales Hacker Podcast
With more than 200 episodes now under its belt, the Sales Hacker Podcast by Outreach covers B2B sales tips, strategies, and technology.
2. Conversations with Women in Sales
Hosted by Lori Richardson, Conversations with Women in Sales addresses concerns like overcoming adversity and imposter syndrome as well as techniques to boost sales and build inclusive teams.
3. Sales Success Stories
In the Sales Success Stories podcast, Scott Ingram interviews from a wide array of industries and backgrounds, including notables at Salesforce, HubSpot, Microsoft, DoorDash, and LinkedIn. Listeners get firsthand accounts of the habits and strategies that have helped them excel.
4. In the Arena
Anthony Iannarino's In the Arena podcast offers more than 100 episodes covering everything from prospecting to techniques to close more sales via a series of interviews with industry pros.
5. B2B Growth Show
The B2B Growth Show describes itself as being "like having your nerdiest marketing friend in your pocket." Now boasting more than 2,000 episodes, the show goes against the grain to debunk myths and poke holes in marketing trends today.
Best Manufacturing Podcasts
1. Industrial Talk
Industrial Talk offers podcasts for multiple industries, including transportation, energy, water, and manufacturing. For example, the manufacturing podcast brings in leaders from various backgrounds to discuss everything from marketing to data and security.
2. In Machines We Trust
Hosted by MIT Technology Review Editorial Director Jennifer Strong, In Machines We Trust digs into AI and automation by exploring the inventors and founders behind emerging tech.
3. The Manufacturing Executive
Joe Sullivan's The Manufacturing Executive covers stories from industry leaders as well as B2B marketing and sales pros to provide midsized manufacturers with the insights needed to drive their business and the industry forward.
Best Staffing Podcasts
1. The Secrets of Staffing Success
With most episodes lasting just 20 to 30 minutes, The Secrets of Staffing Success breaks apart marketing techniques and trends into easily digestible bites.
2. The Resilient Recruiter
Now nearly 200 episodes strong, The Resilient Recruiter features interviews with industry insiders and provides their tips for succeeding in recruitment today.
3. Talent Acquisition Trends & Strategy
Through a series of interviews with staffing industry pros, Talent Acquisition Trends & Strategy walks listeners through the latest industry news, tips, and insights.
Best Trucking Podcasts
1. Trucker Dump
Todd McCann picks apart trucking news, legislation, tips, and insights from the road in Trucker Dump.
2. TalkCDL
Hosts Troy and Ruthann blend humor with the latest trucking industry topics in TalkCDL. Previous episodes cover everything from surviving a breakdown in the winter to the questionable intelligence of the FMCSA.
3. What the Truck?!?
With twice-weekly podcasts, What the Truck?!? breaks down the biggest stories in transportation and logistics in a style that somehow seems to lessen the miles.
Best Healthcare Industry Podcasts
1. The #HCBiz Show!
Healthcare-tech entrepreneurs Lee and Shaw explore innovation in healthcare through technology as well as related areas such as health policy in The #HCBiz Show!.
2. Bright Spots in Healthcare
Eric Glazer's Bright Spots in Healthcare explores how professionals are creating extraordinary and positive outcomes. By picking apart winning strategies, the podcast aims to equip healthcare pros with repeatable practices they can take back to their own organizations.
3. The Healthcare Policy Podcast
From healthcare research to fraud and how the industry can be greener, The Healthcare Policy Podcast aims to fill the information gap that biased healthcare policy channels leave.
Best Construction Podcasts
1. The Art of Construction
Hosted by Devon Tilly, The Art of Construction offers hundreds of episodes, with each covering a unique aspect of business growth, industry trends, or recent construction-related news.
2. The Construction Leading Edge
Hosted by Todd Dawalt, The Construction Leading Edge is designed for construction business owners and leaders, and covers various business and revenue growth topics.
3. Elevate Construction
Developed by Elevate Construction, a construction company consultancy, the Elevate Construction Podcast goes beyond sales and marketing tactics and explores topics that are crucial to building a stronger company, such as team training and leadership.
Best Oil and Gas Podcasts
1. Oil and Gas This Week
Hosted by Mark LaCour & Paige Wilson, Oil and Gas This Week sums up the most important industry news into quick 30-minute episodes released weekly.
2. Oil and Gas Startups
Presented by Collin McLelland and Jake Corley of Digital Wildcatters, Oil and Gas Startups shares the stories of industry founders, investors, and leaders and covers emerging technology in the industry.
3. Oil and Gas Industry Leaders
Host Paige Wilson interviews leaders from every niche within the sector in the Oil and Gas Industry Leaders podcast to get their personal stories and help inspire the next generation of industry leaders.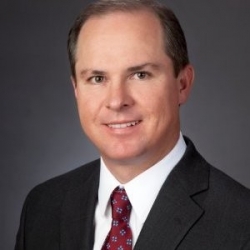 Latest posts by Greg DiDonna
(see all)