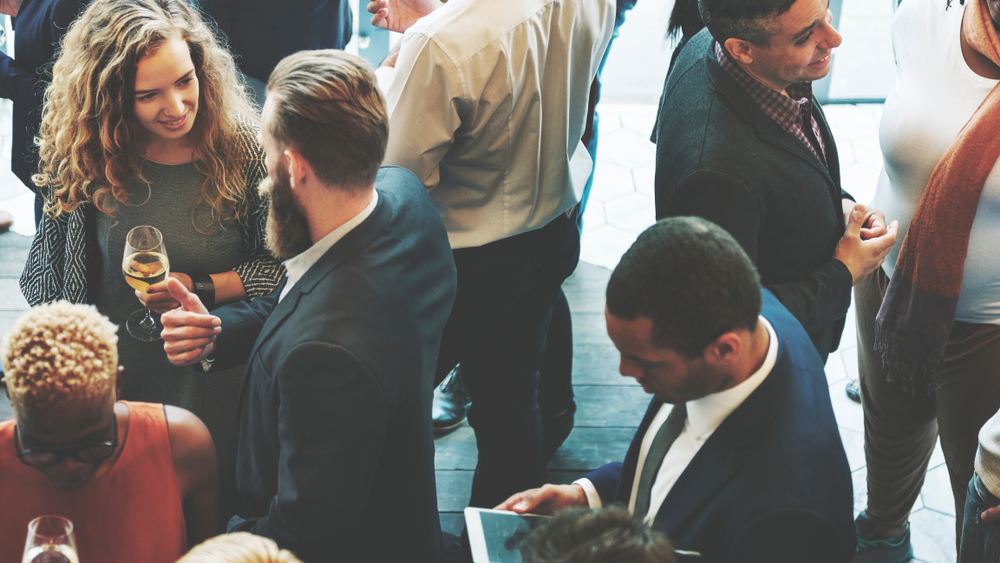 A strong referral partnership can help your business attract new clients and grow stronger. However, there's more to developing an effective referral program than simply asking people to refer new clients to your business. On this page, we'll explore how to build social capital and create the type of relationships with your referral partners that not only produce more leads but speed up the sales cycle and increase revenue for years to come.
What is Social Capital?
There are many definitions of social capital. In a broad sense, it's the shared resources of a social group or society. In a marketing or networking sense, it's the benefits gained when members of a social group work together or interact. You build social capital by sharing your resources with others or helping them in some way.
Because humans are social and have an innate drive to cooperate, many people share resources simply because it feels good. At the same time, the person receiving the benefit, be it an act of kindness or resource, often feels obligated to repay the favor. This is known as the reciprocity effect. In giving, you inspire others to give back and build social capital.
Examples of Social Capital
How do you build social capital and goodwill? Building and maintaining strong relationships with others in your community, network, and workplace is an important part of building social capital and goodwill. This can be accomplished by being dependable, helpful, and treating others with respect and kindness. Participating in community-beneficial activities, such as volunteering or supporting local organizations, can also help you build social capital and goodwill. Building and maintaining successful relationships also requires open and honest communication, active listening, and being attentive to the needs of others. These activities can build a strong reputation, increased influence, and a supportive network that can benefit you and others over time.
Examples of social capital and the reciprocity effect are everywhere. Maybe you and your neighbor trade off who shovels snow from your shared sidewalk. Or, perhaps someone in your office offered to pick up lunch for you one day, and you picked it up the next time. You're not obligated to shovel the snow or pick up lunch, but you do it because it feels like the right thing to do, and you feel good doing it.
What is a Referral Partnership?
A referral partnership is sometimes confused with a traditional referral or affiliate program. Although all three aim to bring new clients to a business, they go about it differently.
A traditional referral program rewards your current clients for inviting their friends and family to try your products and services. In return, the referring client usually receives a reward, such as a discount or a free item.
In a referral affiliate program, a non-customer is referring prospective clients to your business. The affiliate typically does this by sharing your links or posting ads to your business online, in return for being paid when someone clicks on the link or signs up.
A referral partner has a closer relationship with the business than this. The referral partner gets to know the business. They only refer people they believe are a good fit for the business and usually put in a good word for the company when making the referral. Oftentimes, the referral partner is in an adjacent industry or serves the same audience. For example, an accountant who caters to trucking companies might develop referral partnerships with marketing agencies and lawyers who also serve the transportation industry.
The referral partner usually receives a referral fee or payment for each referral or client who signs up, but there's often reciprocity here too. Both companies will often engage in word-of-mouth marketing for the other, or both may formally refer clients. In this sense, you leverage social capital to generate more prospective customers.
How Do Referral Partnerships Work?
Referral partnerships can be structured in many ways, but the most common process may look something like this:
The prospective referral partner learns about your company and a formal agreement is signed.
The referral partner sends you a lead and tells the lead a bit about your business.
You send the referral partner a referral fee, bonus, or commission.
The process repeats itself, with the referral partner sending you more leads and receiving a payment each time the lead converts.
Sometimes the referral fee is paid for the lead, regardless of whether the lead becomes a client or not. The fee may be a flat fee, a percentage of the initial sale, or a percentage of the revenue generated by the referred client for a period of time.
How is Referral Marketing Measured?
Think of your referral partner program as you would any other type of marketing. While it's important to have high-level data that can help you assess the overall success of your program, you also want to look at what's happening with your referred clients and individual campaigns too.
Measuring the Success of Referral Partner Campaigns
Open rate of emails sent to referral partners
Click-through rate (CTR) of emails sent to referral partners
Number of visits to the dedicated referral partner landing page on your website
Number of formal referral partner agreements signed
Measuring Referred Client Success
Number of leads referred
Number of referred leads that convert
Conversion rate of referred leads
Value of referred clients (usually represented as lifetime value)
Measuring the Overall Success of Your Referral Partner Program
Cost per acquisition
Return on investment
How Can You Monitor Your Referral Marketing Activities?
While there are special programs that can help you manage and track your referral partner program, you can also do it on your own with a few tools your business probably already has.
Project Management Tool
A project management tool like Wrike, Asana, Trello, or Zoho Projects can help you follow a standardized process with each referral partner or marketing activity and track your investments in your program.
CRM
A CRM like HubSpot, Salesforce, or Zoho CRM can help you manage your contacts and track where each referral partner lead is in the journey to becoming a referral partner, and track which new clients have been referred by each referral partner.
Web Analytics
A web analytics program like Google Analytics will help you identify what's happening with traffic to your referral partner's web pages. This includes pages designed for referral partner lead generation and any co-branded landing pages your referral partners send their clients to.
Why Should You Make Use of Referral Programs?
There are two big reasons to have a referral program. First, any clients that are referred tend to be better matched for the business than leads gathered by other means. Secondly, businesses with referral partner programs naturally activate the rule of reciprocity. Businesses gain more referrals as a result of positive interactions with referral partners.
Do Referral Partnerships Actually Work?
Nearly nine in ten consumers trust recommendations from people they know more than any other marketing channel, according to Nielson research. This, paired with the fact that referred clients are usually a better match for the business, means that referred clients are more likely to convert.
Research from Annex Cloud echoes this. Their data shows that referred clients have a 70 percent higher close rate and that referred clients close nearly 70 percent faster than others. Plus, referred clients bring in 16 percent greater profits, have a 37 percent higher retention rate, and an 18 percent lower churn rate.
In other words, a well-run referral partner program is one of the best marketing moves your business can make and can help your business grow stronger.
How to Create Successful Referral Partnerships
You can form a referral partnership with anyone who refers clients to your business. However, if you want to do it at scale and develop many referral partnerships, you'll need to develop a formal program.
Create a Compelling and Competitive Offer for Prospective Referral Partners
Some of your referral partners may send clients your way simply because they're fans of your business, but others will do it for the referral fee. Find out what your competitors are doing and try to top their offer to ensure you get the referral when someone is deciding between the two of you.
Treat Prospective Referral Partners Like Business Leads
In sales and marketing, the term "sales funnel" is often used. It references the stages a lead goes through, starting with awareness and ending with loyalty. The same concept should be applied to referral partners. Don't expect prospects to sign up and start referring right away. Market to them, pique their interest, and encourage them to interact with you. When they're ready to start referring, have them sign a formal agreement and go through an onboarding process in which they learn about your products and services and how the referral partner program works.
Develop Workflows for Referral Partners and Referred Clients
Creating a standardized process will help ensure everyone is onboarded properly and that no steps are missed when referrals come in. Plus, you can automate many processes with your project management and CRM software. This streamlined process not only helps to keep everyone organized and on the same page, but it also saves time and money through automated processes.
Nurture Your Relationships and Practice Reciprocity
It's important to continue nurturing your relationships with your referral partners. Keep them in the loop about your company happenings, so your brand stays top of mind, and provide them with fresh marketing assets they can share on a regular basis.
Your relationships will be even stronger if you're looking out for your referral partners beyond sending them a fee for each referral. Get to know each one and send clients their way when you can, or collaborate with them on content and events when you can. The more goodwill you generate, the more likely you are to see referrals from your partners.
Take Excellent Care of Your Referred Clients
Your referral partners entrust you with their reputation when they send prospective clients to you. Make sure you're reflecting positively on them by delivering great service to the people they send.
Express Gratitude and Keep Referral Partners in the Loop
While there may be limits to the data you can share with referral partners depending on your industry, it's essential to keep them in the loop about the referrals they send. Whenever possible, pick up the phone and give them a personal thank you when you first make contact with one of their referrals and let them know when their referral converts. Don't rely on your referral fee to do the talking for you. Payments are good, but they don't build relationships like phone calls do.
Continue Building a Diverse Network
Keep building your referral partner list and explore new groups you can partner with. Professional service providers often make great partners, but don't overlook competitors who can't serve a specific audience that you can, non-profits, educators, and other demographics.
Measure and Track Your Results
Referral partners are a marketing channel, so you should be measuring your investment and the benefits gained from it. The more you work with your program, the easier it'll be to identify which types of referral partners send the most leads and send the most qualified leads, so you can focus your resources on the most effective partnerships.
Join Viva's Referral Partnership Program for Passive Income
Do you connect with small and mid-sized businesses that might benefit from fast and reliable funding with an easy qualification process? You could be earning thousands as a Viva Referral Partner. To learn more or get started, explore our Referral Partner Program page.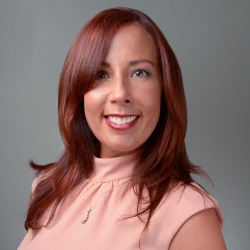 Latest posts by Sarah Williams
(see all)