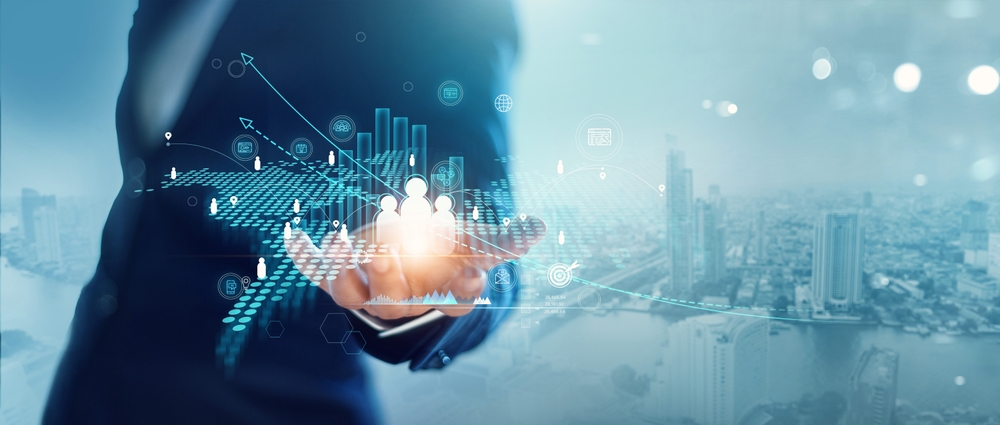 Customer growth is vital to the health of your business, so it can be quite alarming when it slows or stops. As a business owner, if you're wondering what to do when business stalls or how to find new customers and increase sales, the customer growth strategies outlined on this page will help.
Management Team: Be Proactive Instead of Reactive
Don't wait until your growth rate flatlines or starts trending down to act. Instead, evaluate your business growth strategy regularly to see how it's performing and explore ways to improve results.
If you're already experiencing sluggish growth, following the customer growth steps on this page will help as well. Make note of any strategies you're not presently leveraging and start working on them now, even if you don't think they're responsible for your present slump.
Understand External Factors Slowing Your Customer Growth
There are many reasons why customer growth may slow. Some may be things that you have direct control over. Growth will return when you address the underlying problem.
There may be causes that you can't control too. For instance, certain businesses see reductions in customer acquisition during specific seasons or on holidays. Others are impacted by the economy and legislative changes. Most will see shifts in consumer trends as well. In these cases, you can take steps to minimize the impact and strengthen your management team to maximize opportunities when conditions normalize.
Business Leaders' Strategy to Combat Customer Churn
Customer churn, and its counterpart customer retention, always make it to the list of top business KPIs to track. Simply put, you can't move the needle on customer growth if you're losing customers as quickly as you find them. Plus, it's six to seven times more expensive to acquire a new customer than it is to keep one, Amex research shows. Businesses that manage to boost retention by just five percent can increase revenue growth by up to 95 percent too, Bain & Company notes.
A healthy retention rate is usually around 94 percent, per Survey Sparrow research. This figure represents what the top five companies in most industries achieve, so it's what you should strive for. However, industry averages are much lower in some cases. SaaS, for instance, has an average retention rate of 35 percent. Insurance sits at 84 percent, and retail at 63 percent.
Get familiar with your retention rate to see where you stand in comparison to these benchmarks. If yours is lower, see what you can do to improve it.
Utilizing Customer Reviews to Understand and Respond to Customer Preferences
Many businesses think that they're listening to their customers and addressing concerns because they have a customer service team fielding this type of communication. That's not enough to maintain growth in a company. Ask yourself the questions covered below.
What's our process for handling customer suggestions?
Engaged customers often provide unsolicited feedback that can help you improve your offerings. At a minimum, have a documented process that includes a review of suggestions and tracking implementation for suggestions you decide to implement.
Keep your customers in the loop throughout this process to maximize the benefit. For instance, thank them for their suggestion regardless, and let them know if their suggestion will be implemented and when to boost loyalty. Hype it up when you implement a customer suggestion. Share it in emails and on social media to boost your reputation as a forward-thinking, customer-focused organization.
What's our process for managing customer complaints and escalations?
Similar to the way your team should have a documented process for suggestions, have a method for tracking complaints and escalations. This will help you identify trends in issues with the product, onboarding, specific reps, and more.
You can also use your analysis to spot issues in your customer care workflows, such as how quickly issues are responded to and whether customer issues are resolved on the first contact. These things have a major impact on customer satisfaction, and therefore on retention, so they should be addressed promptly.
How do we address reviews online?
Customers won't always reach out to you directly to resolve an issue. More than a third have left a negative review for a business in the past year, BrightLocal surveys show. Monitor online reviews and have a documented procedure for addressing negative reviews to boost customer satisfaction. Bear in mind that two-thirds of consumers have left a positive review in the same timespan. It's a good idea to thank them for their time as well. It shows that you care and can increase loyalty.
Another compelling reason to have a detailed approach to managing online reviews is that it impacts your reputation. More than three-quarters of consumers regularly read online reviews when exploring local businesses. If they catch negative sentiments while reading yours, odds are that they'll just move on to the next business. However, there is one caveat to this. If a business responds to a negative review in a compassionate and concerned way, it mitigates the bad review. Most people will either disregard the review or actually have a more positive opinion of the business than they would have if no bad review had been left at all.
Are we listening for online chatter about our business?
People don't funnel all their conversations about you to review sites. They're likely talking about you on social media, in forums, and in articles or blogs. Use social listening tools to ensure you know about these discussions and can be part of them too.
Which methods do we use to proactively solicit customer feedback?
Only a small portion of your customers will proactively provide feedback. If you really want to get to the bottom of what's happening with them, you need to ask.
Consider sending surveys or placing calls at specific points of the customer journey, such as after onboarding, a week or two after receiving a product or using your services, or after a customer service interaction.
It's also a good idea to periodically send out net promoter score (NPS) surveys. A company's NPS is the greatest predictor of its long-term success, per Bain & Company research. Surveys are quick and easy for customers to complete too, since there's only one question: "How likely are you to recommend us on a scale from 0 to 10?"
Strengthen Your Customer Relationships for Better Revenue Growth
Addressing customer complaints and feedback is one component of customer relationship management. Another aspect of this is proactively taking steps to strengthen relationships. This boosts brand loyalty to keep customers with you longer, so it's easier to grow your customer base. Some techniques to consider here include:
Maximize Your Customer Lifetime Value
If you're trying to figure out how to increase sales, the best place to start is with your current customers. Statistically, your current customers are 50 percent more likely to buy, and spend 31 percent more, compared to new customers, Forbes research finds.
Shifts in this respect are seen as an uptick in your customer lifetime value (CLV), which is the total profit brought in by a customer over their entire time with you. There are many ways to increase business using this tactic.
Align Your Marketing and Sales Strategies
Another essential strategy for business growth is tearing down the walls or silos between departments. Businesses reach their goals ten percent more often when the sales and marketing teams are aligned per HubSpot. Here's what that might look like in practice.
Bringing department leadership together regularly to discuss goals and initiatives.
Building marketing campaigns around sales goals.
Having the marketing department create templates and shareable assets for the sales team.
Sharing data, challenges, and wins between teams.
Upskill Your Team
Whether you're trying to attract B2B customers or focused on B2C markets, sometimes the timing just isn't right and there's little you can do to stimulate growth. In these cases, the best thing to do is help your team make productive use of the downtime so that they can maximize opportunities when volume picks up again.
Find out if there are any skills gaps in your customer service, sales, and marketing teams. Prioritize these concerns and match team members with educational opportunities, such as courses or certifications. If you're unable to identify any gaps, ask team members to identify things they'd like to learn about.
This is also a good opportunity to focus on networking. For instance, consider sending delegates to conferences and professional association meetings. Partner up your marketing pros with sales to help strengthen the online presence of your sales reps. Breathe new life into their LinkedIn profile and stockpile some content they can trickle out to generate new leads as things start picking up again. Having them work together in this capacity will go a long way toward improving collaboration between teams and keeping them aligned too.
Take a Hard Look at Your Finances
Keep a close eye on your financial metrics during periods of slow growth. Managing cash flow, for instance, is especially important because you'll need to cover the day-to-day expenses, often with less revenue coming in. You'll also need to be financially prepared to ramp back up when your customer growth initiatives start to pay off.
Boost Your Customer Growth with Invoice Factoring
Whether you need a cash injection to cope with reduced cash flow or need to fund growth initiatives, invoice factoring can help. Factoring accelerates payment on your B2B invoices, so you get cash right away without taking on debt. Use it to invest in customer relationship management, technology, upskilling your team, and more. With factoring, you're in control. Request a complimentary invoice factoring quote from Viva to learn more or get started, and enhance your customer growth efforts.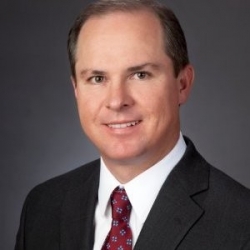 Latest posts by Greg DiDonna
(see all)